MW-Tiger 9 Pro Electric Scooter
MW-Tiger 9 Pro Electric Scooter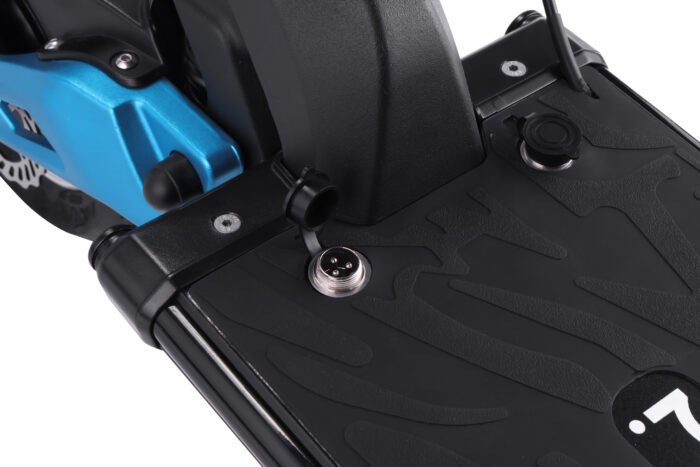 Introducing the Speedway Riders NYC™ MW-Tiger 9 Pro Electric Scooter: Unleash the Power of Urban Adventure!
**Conquer the City and Beyond:**
Experience the thrill of speed and versatility with the Speedway Riders NYC™ MW-Tiger 9 Pro Electric Scooter. Crafted for both urban commutes and off-road escapades, this remarkable scooter embodies power, style, and innovation in one electrifying package.
**Dual Motors, Double the Thrill:**
Equipped with dual 1000W hub motors, the MW-Tiger 9 Pro accelerates with authority, offering an exhilarating max speed of 40 mph. Traverse through city streets and rugged terrains alike, all while effortlessly cruising towards your destination.
**Extended Range, Limitless Adventures:**
With a range of 34 miles, the MW-Tiger 9 Pro ensures you can explore far and wide without interruption. This scooter's high-capacity 52V 20AH battery guarantees enduring rides that keep up with your adventurous spirit.
**Conquer Uphill Challenges:**
Elevate your riding experience as you tackle inclines with confidence. The MW-Tiger 9 Pro conquers hills with a climbing angle of 25-30° uphill, making steep gradients a mere thrill in your journey.
**Built for Stability, Engineered for Safety:**
With a weight limit of 265 lbs, this electric scooter accommodates a range of riders while maintaining optimal stability. The front and rear disc brakes, complemented by the electronic brake system, ensure controlled deceleration, while the 9*3.0 inch vacuum/pneumatic tires provide impeccable traction on various surfaces.
**Illuminate Your Path:**
Enhance your nighttime riding with the integrated deck lights, brake lights, and signal lights. Illuminate your surroundings, signal your intentions, and ride confidently even after the sun sets.
**Intuitive Display and Charging:**
Stay informed with the smart LCD display that provides real-time data on speed, battery life, and more. Additionally, the MW-Tiger 9 Pro features 2 water-resistant charging ports, ensuring your devices remain powered throughout your journey.
**Effortless Portability:**
Efficiency meets convenience with the folding mechanism featuring a hinge and lock design. Easily fold down your scooter for seamless storage or transport, allowing you to take your adventures wherever you go.
**Advanced Locking Mechanism:**
Security is at the forefront with the NFC locking mechanism, providing a modern and secure way to keep your scooter safe when not in use.
Elevate your riding experience with the Speedway Riders NYC™ MW-Tiger 9 Pro Electric Scooter. Designed to surpass expectations and push boundaries, it's time to embrace the future of urban and off-road exploration. Unleash the power within – ride the MW-Tiger 9 Pro today!
Type Urban_and_Off_Road
Power Dual 1000W Hub Motors
Max Speed 40 mph
Range 34 miles
Climbing Angle 25-30° uphill
Weight Limit265 lbs
Battery 52V 20AH
Charging Time 360 minutes
Locking Mechanism NFC
Lights Deck lights, brake lights, signal lights
Display Smart LCD
Charging Ports 2 x Water-resistant Ports
Folding Mechanism Hinge & Lock
Brakes Front & Rear disc brake + Electronic brake
Tires 9*3.0 inch Vacuum/Pneumatic tires

TIRES
9*3.0 inch Vacuum/Pneumatic tires
Own Your Route
Unleash the Power, Ride the Roar: Miniwalker Tiger 9 Pro - Your Lightning-Fast, Customizable Electric Scooter
Fast, convenient, and expandable. Tiger 9 Pro is built for a smooth ride in the urban jungle, whether you are riding on the stone pavements of Rome, or the steepest hills of San Fransisco.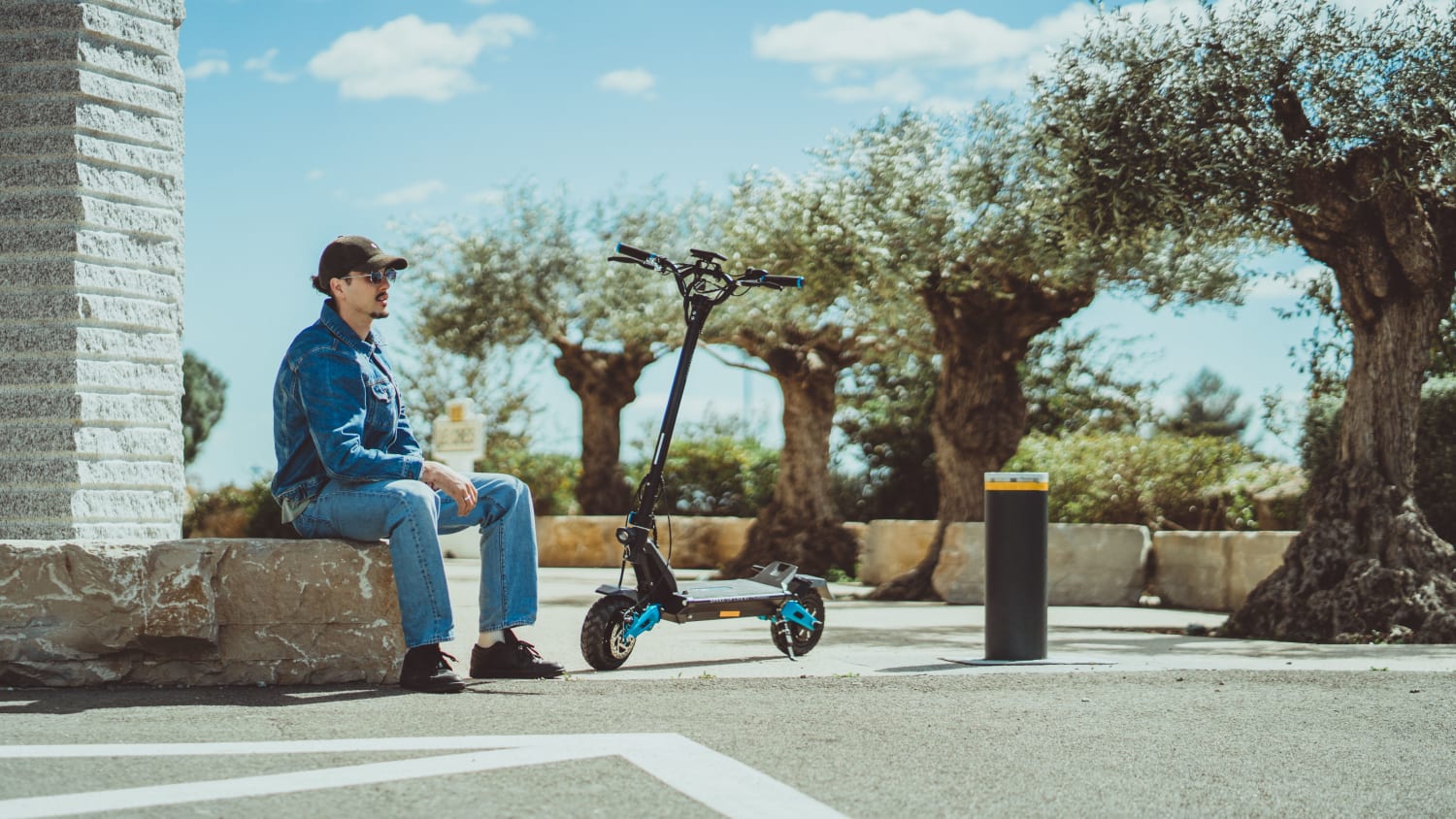 Rediscover Urban Mobility
It's time for you to leave the traffic jams behind, and embrace the freedom that comes with owning a Tiger 9 Pro: A foldable scooter that fits into your life.
Unlock boundless personalization possibilities with the Miniwalker Tiger 9 Pro. Its expandable handlebar invites you to tailor your ride to perfection, whether you choose to equip it with a booming Bluetooth sound system or a convenient phone holder. You can fearlessly conquer any terrain with easily replaceable tires, ensuring a smooth and worry-free journey.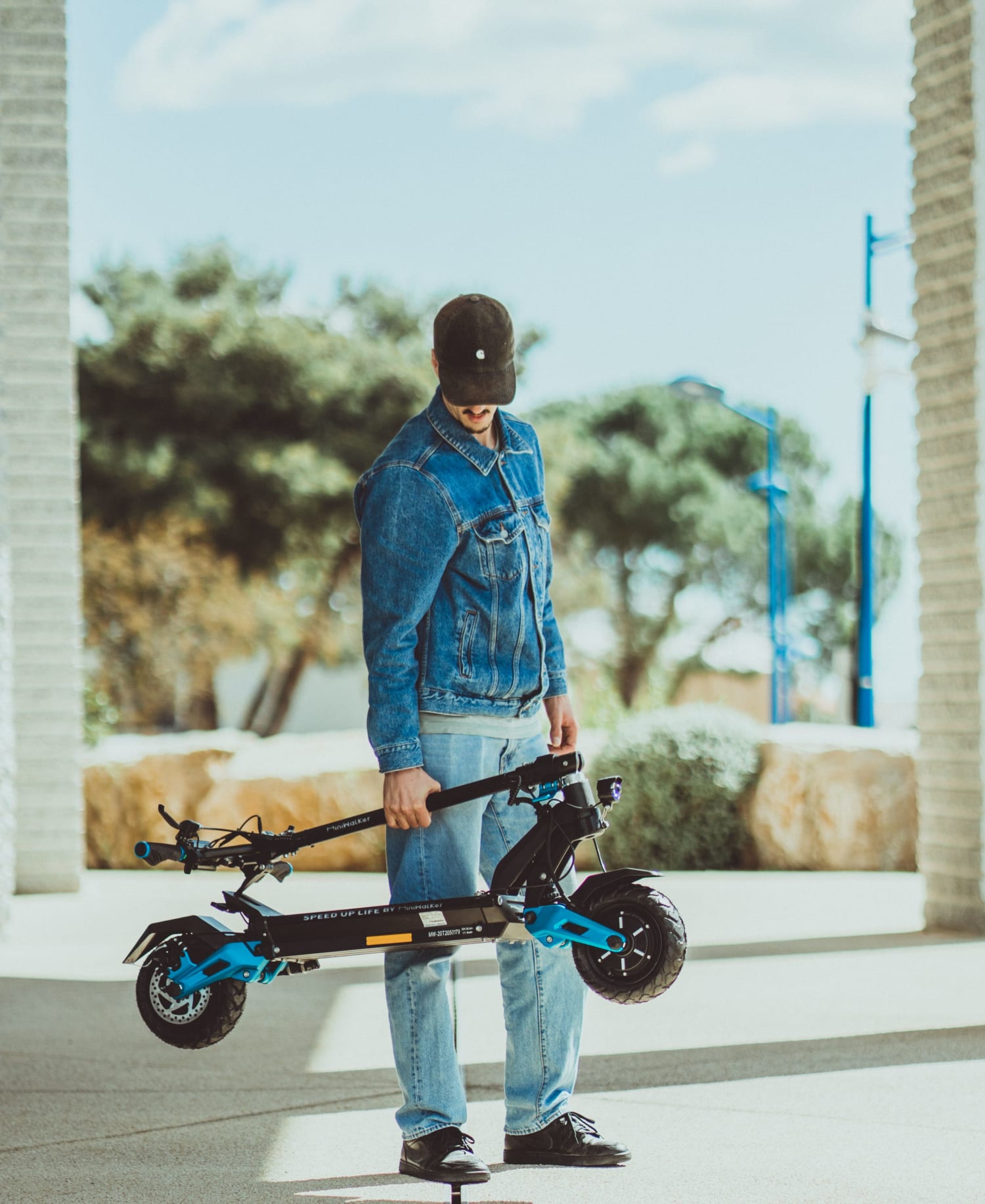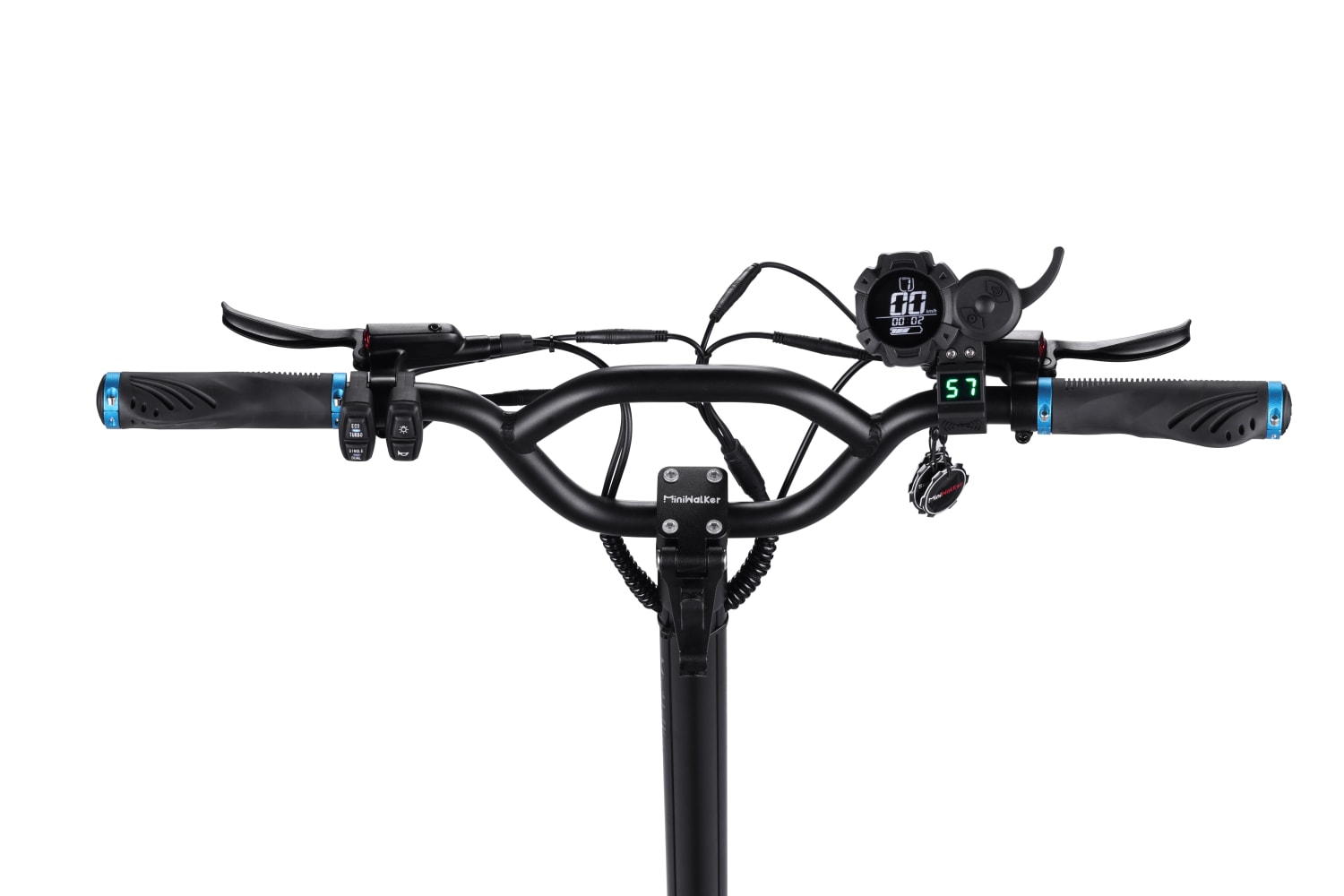 Finally, an electric scooter that suits your body type! Adjust the stem according to your own height. Take sharp turns without ever losing balance, thanks to Tiger 9 Pro's safe steering mechanism.
Every scooter sold on Miniwalker.net is tested for top performance out of the box.
Test Ride MW-Tiger 9 Pro Electric Scooter Before You Buy
BOOK A NO-OBLIGATION TEST DRIVE TODAY. LET'S FIND THE RIGHT ELECTRIC SCOOTER FOR YOU
MW-Tiger 9 Pro Electric Scooter WARRANTY

PARTS
1 Year Limited Warranty On Parts, Controller, Display, Throttle, Brakes etc ...

BATTERY
6 Months Limited Warranty On Battery, 6 Months On Branded Battery
R\E
3 Days Easy Return And Exchange Policy. Terms & Conditions*
MW-Tiger 9 Pro Electric Scooter REPAIR
TOP-NOTCH WORK • HIGHEST QUALITY PARTS • FAIR PRICES
MW-Tiger 9 Pro Electric Scooter