MW-Tiger 8 Pro Electric Scooter
MW-Tiger 8 Pro Electric Scooter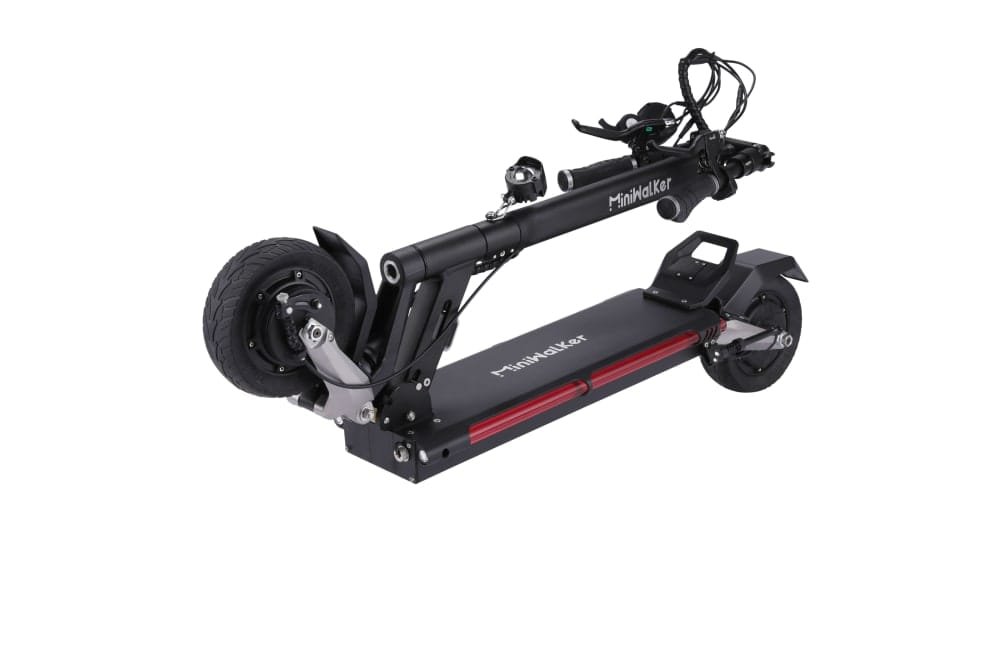 Introducing the SPEEDWAY RIDERS NYC™ MW-Tiger 8 Pro Electric Scooter – Unleash the Power of Dual 600W Motors!
Experience the thrill of unmatched speed and power with the SPEEDWAY RIDERS NYC™ MW-Tiger 8 Pro Electric Scooter. Engineered to provide an electrifying ride, this cutting-edge scooter is designed to elevate your commuting experience to a whole new level.
**Unrivaled Speed and Performance:**
Buckle up for an exhilarating journey as the MW-Tiger 8 Pro boasts an impressive top speed of 31 mph. Powered by dual 600W motors, this scooter effortlessly accelerates, allowing you to zoom through urban streets and open paths with unmatched speed and agility.
**Extended Range for Boundless Adventures:**
Embark on longer journeys with confidence, thanks to the scooter's remarkable range of 21 miles on a single charge. Whether it's your daily commute or weekend escapades, the MW-Tiger 8 Pro ensures you reach your destination without the worry of running out of battery.
**Conquer Inclines with Ease:**
Tackle challenging terrains and conquer steep inclines ranging from 15 to 20 degrees uphill. The MW-Tiger 8 Pro's exceptional climbing capability empowers you to explore hilly landscapes effortlessly, opening up new avenues for your urban adventures.
**Robust Build and Impressive Weight Limit:**
Crafted for durability, the MW-Tiger 8 Pro can support riders weighing up to 265 lbs. Its sturdy construction guarantees a safe and comfortable ride for riders of various sizes, making it an ideal choice for diverse commuters.
**High-Capacity Battery and Rapid Charging:**
Equipped with a robust 48V 15.6AH battery, this electric scooter ensures consistent and reliable performance. The quick 360-minute charging time means you can spend more time riding and less time waiting, ensuring you're always ready for your next adventure.
**Advanced Locking Mechanism for Enhanced Security:**
Experience peace of mind with the NFC locking mechanism, providing an additional layer of security for your scooter. Safeguard your investment and prevent unauthorized access to your prized ride.
**Illuminating Your Path:**
Navigate the streets with confidence, thanks to the integrated head lights, deck lights, and brake lights. The comprehensive lighting system not only enhances your visibility but also adds a touch of style to your urban journeys.
**Smart Display and Water-Resistant Charging Port:**
Stay informed about your ride's vital statistics with the Smart LCD display. Additionally, the water-resistant charging port ensures that your scooter remains operational even in less-than-ideal weather conditions.
**Innovative Folding Mechanism for Portability:**
Designed for convenience, the MW-Tiger 8 Pro features a telescopic handlebar with a folding mechanism. Effortlessly fold and stow away your scooter when not in use, making it a practical companion for urban living.
**Optimal Braking System and Solid Tires:**
Stay in control with the front and rear drum brakes complemented by electronic brakes, ensuring quick and responsive stopping power. The 8*3.0 inch solid tires provide a stable and smooth ride, minimizing vibrations for a comfortable journey.
Elevate your daily commute, embrace thrilling adventures, and redefine urban mobility with the SPEEDWAY RIDERS NYC™ MW-Tiger 8 Pro Electric Scooter. Get ready to experience the future of electric commuting today.
Type Urban
Power Dual 600W Motors
Max Speed 31 mph
Range 21 miles
Climbing Angle 15-20° uphill
Weight Limit 265 lbs
Battery 48V 15.6AH
Charging Time 360 minutes
Locking Mechanism NFC
Lights Head Lights, deck Lights, brake Lights
Display Smart LCD/IP54
Charging Ports 1 x Water-resistant Charging Port
Folding MechanismTelescopic handlebar with folding mechanism
Brakes Front & Rear Drum + Electronic brakes
Tires 8*3.0 inch solid tires

TIRES
8*3.0 inch solid tires
Portable, Speedy Mobility with a Future-Proof Design
Miniwalker Tiger 8 Pro is redefining what urban transportation means. This is what cities were built for!
Portable, Speedy Mobility with a Future-Proof Design. Tiger 8 Pro transforms your daily commute into fun-fueled joyrides.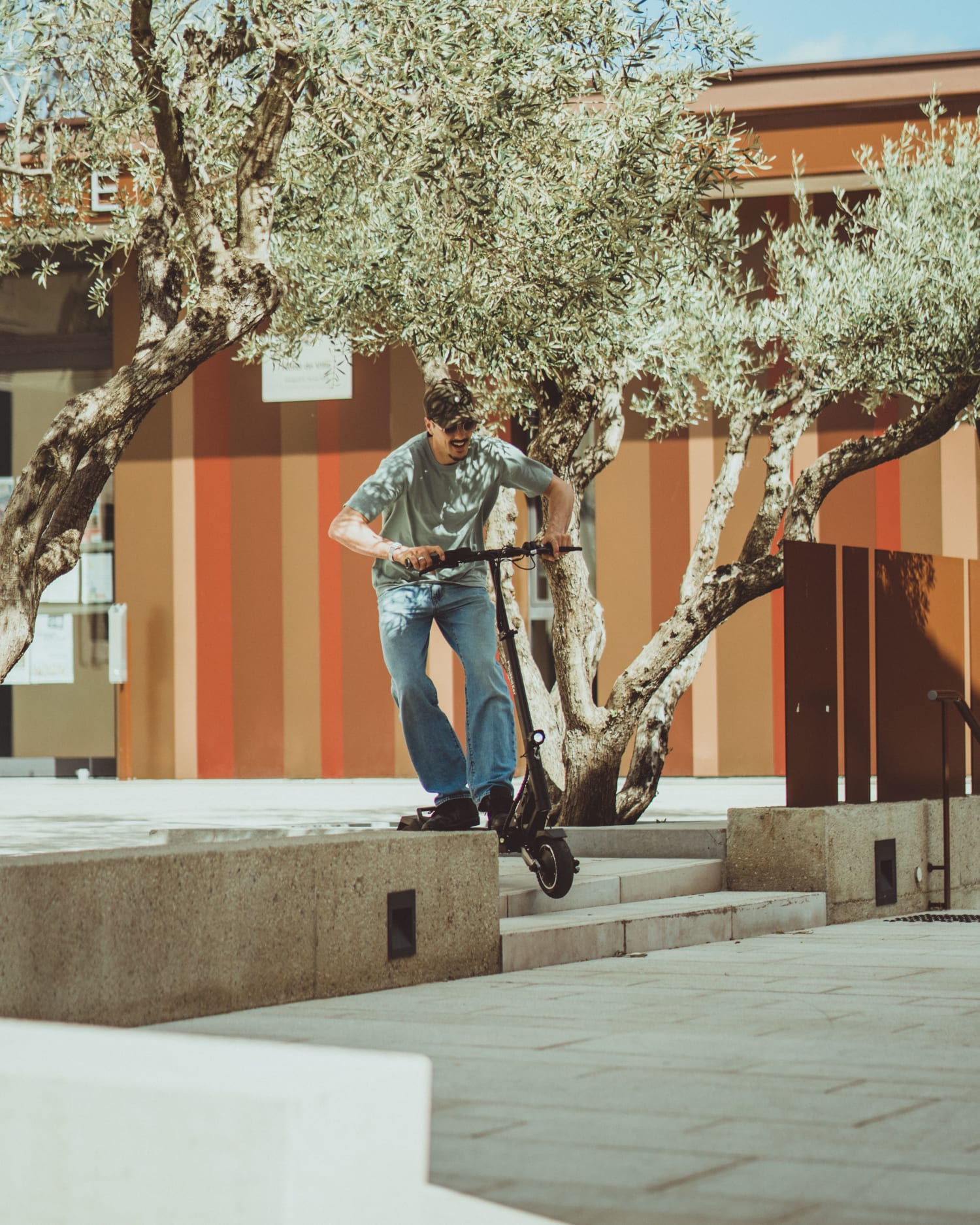 Tiger 8 Pro is equipped with all the amenities you need for hassle-free & adrenaline-loaded city commuting.
Last mile? Why not every mile?
Boasting an impressive 48V 15.6AH Lithium-ion battery, Tiger 8 Pro allows you to travel more than 20 miles on a single charge!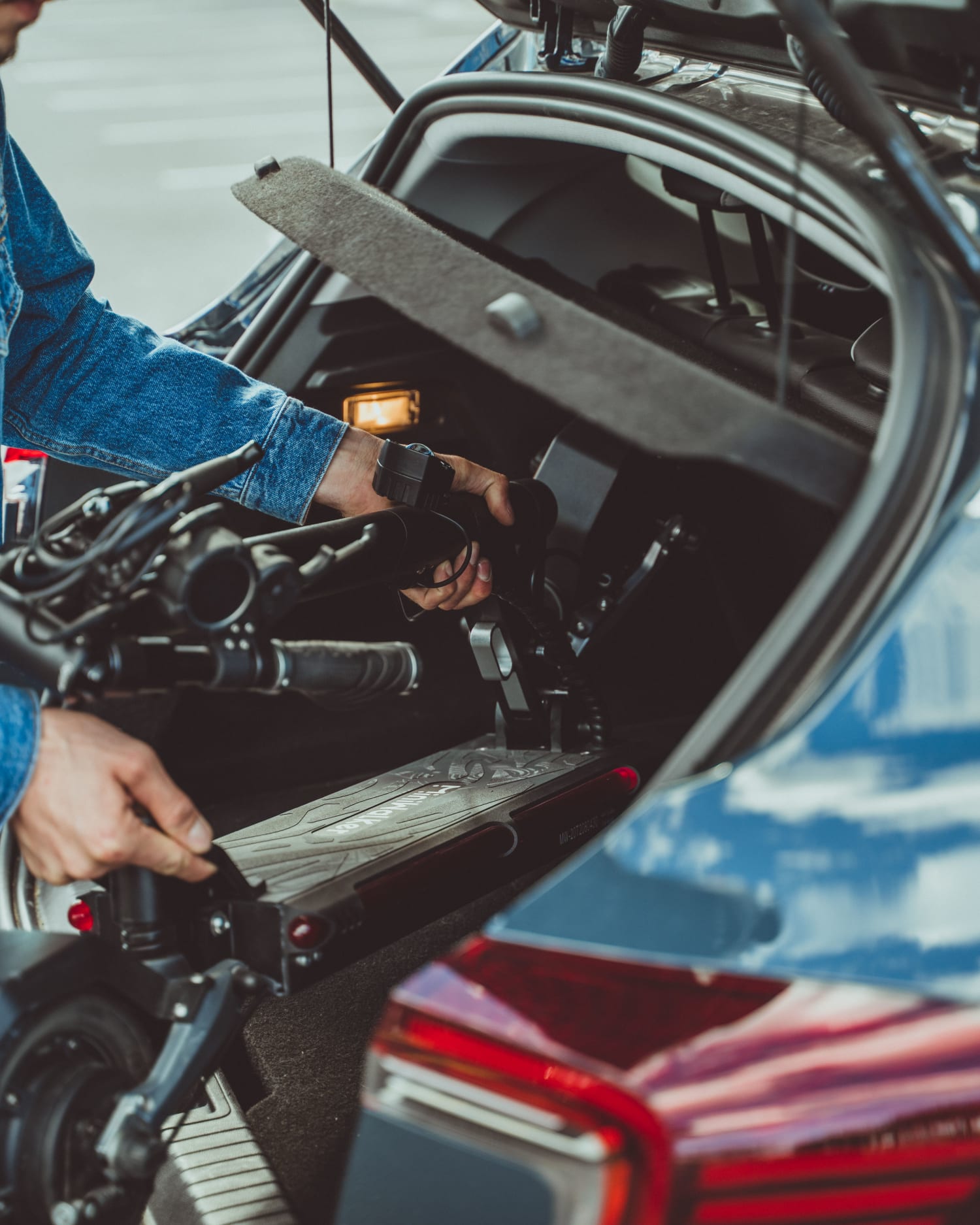 Tiger 8 Pro is a mere 54.5 lbs, and when folded, it's easily carriable on public transportation or in the trunk.
Miniwalker Tiger 8 Pro's 360° lighting system covers what's around and in front of you. Its tubular RGB lights are programmable with various colors and effects. With Tiger 8 Pro's bright LED headlight, any obstacle in front of you ceases to exist.
Test Ride MW-Tiger 8 Pro Electric Scooter Before You Buy
BOOK A NO-OBLIGATION TEST DRIVE TODAY. LET'S FIND THE RIGHT ELECTRIC SCOOTER FOR YOU
MW-Tiger 8 Pro Electric Scooter WARRANTY

PARTS
1 Year Limited Warranty On Parts, Controller, Display, Throttle, Brakes etc ...

BATTERY
6 Months Limited Warranty On Battery, 6 Months On Branded Battery
R\E
3 Days Easy Return And Exchange Policy. Terms & Conditions*
MW-Tiger 8 Pro Electric Scooter REPAIR
TOP-NOTCH WORK • HIGHEST QUALITY PARTS • FAIR PRICES
MW-Tiger 8 Pro Electric Scooter