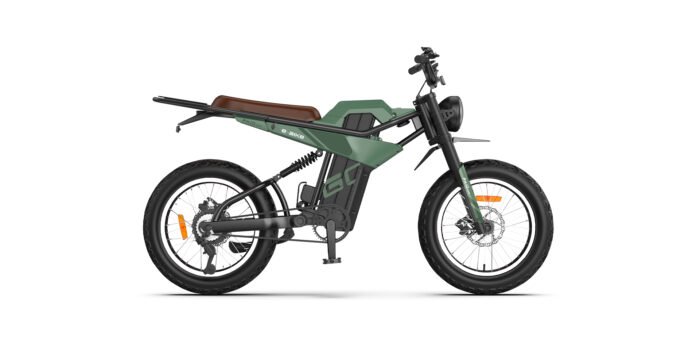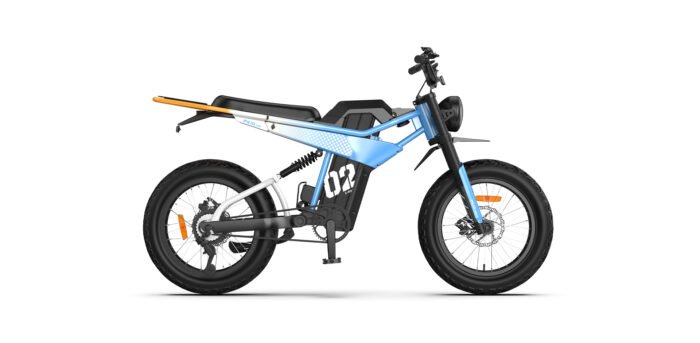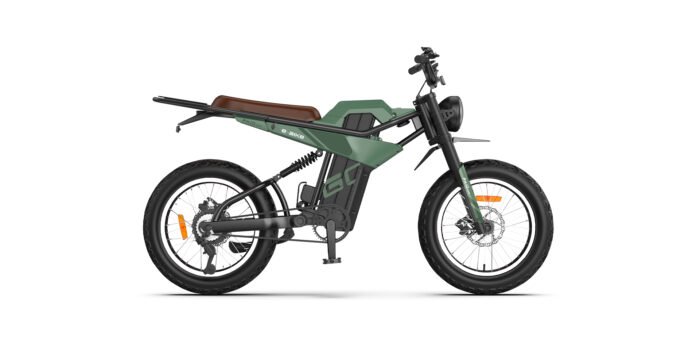 The Mantis P6 Electric Bike combines cutting-edge technology with sleek design to offer an exhilarating and efficient ride. Powered by a powerful 750W / 1200W DC brushless motor, this bike effortlessly propels you forward, making your daily commutes a breeze.
Choose between the single-speed or 7-speed (SHIMANO) options to tailor your riding experience to your preferences. Whether you're zipping through city streets or cruising along scenic routes, the Mantis P6 offers the versatility you need.
Model Mantis P6
Color Black / Green / OEM color
Frame Material 6061 Aluminum alloy
Speed Gear Single speed /7 speeds (SHIMANO)
Motor 750W / 1200W DC brushless motor
Battery Capacity 46.8V 20.4Ah / 48V 35Ah
Removable battery Yes
Charging Time 5-7h
Range Max 55km / 120km
Max Speed 45km/h / 50km/h
Torque sensor Yes
Suspension Front fork inverted damping suspension,rear 200L suspension
Brake Front & rear disc brake
Max Load 150kg
Headlight LED Headlight
Tire 20*4.0inch
Net weight 40kg / 45kg
Size 1753*720*976mm
BATTERY
46.8V 20.4Ah / 48V 35Ah
POWER
Motor 750W / 1200W DC brushless motor

High-strength Core Part forging and ultra-light aluminum alloy frame
The core part is forged with 6061 aluminum alloy, it is greater in strength and better in rigidity,which makes it easy to ride on all terrains.
Removable battery 46.8V 20.4Ah/48V 35Ah
Removable battery
46.8V 20.4Ah/48V 35Ah
It is equipped with a high-quality LG/Samsung battery and a Battery Management System. It ensures a stable performance and longer life, making it safer to use. The battery has an ultra-long max range of 120km.
High performance rear motor
Equipped with 750W/1200W high power and high torque DC rear motor to provide sufficient power for your ride.
Any riding data,such as speed,riding time,mileage,and remaining power,can be displayed for your grasp.
486mm*155mm*106mm, Oversized saddle, larger contact surface, more comfortable riding.
Test Ride Mantis P6 Electric Bike Before You Buy
BOOK A NO-OBLIGATION TEST DRIVE TODAY. LET'S FIND THE RIGHT ELECTRIC SCOOTER FOR YOU
Mantis P6 Electric Bike WARRANTY

PARTS
1 Year Limited Warranty On Parts, Controller, Display, Throttle, Brakes etc ...

BATTERY
6 Months Limited Warranty On Battery, 6 Months On Branded Battery
R\E
3 Days Easy Return And Exchange Policy. Terms & Conditions*
Mantis P6 Electric Bike REPAIR
TOP-NOTCH WORK • HIGHEST QUALITY PARTS • FAIR PRICES