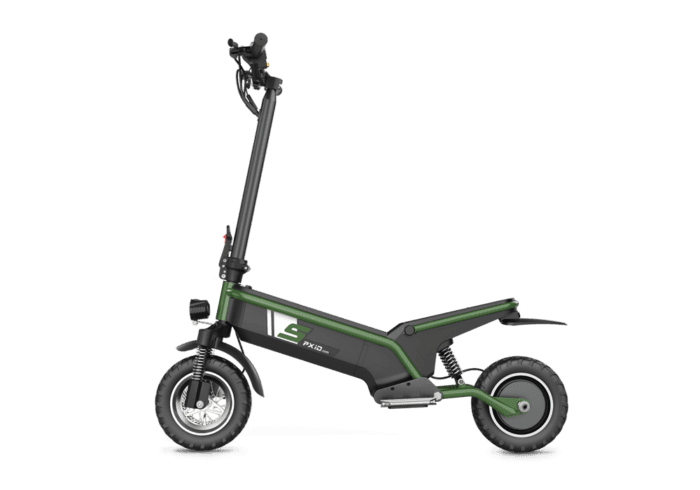 The Pxid F1 drives at a maximum speed of 49 km/h and has shock-absorbing, tubeless 10 inch tires. This makes the Pxid a quick and comfortable ride to get you from A to B. While traveling, you can read information about the speed and battery status on the display on the handlebars.
To guarantee your visibility in the dark, this e-scooter is equipped with front, rear and side lighting and reflectors. For a safe braking distance, the scooter has two handbrakes
POWER
500w Brushless Motor

Test Ride PXID F1 ELECTRIC SCOOTER Before You Buy
BOOK A NO-OBLIGATION TEST DRIVE TODAY. LET'S FIND THE RIGHT ELECTRIC SCOOTER FOR YOU
PXID F1 ELECTRIC SCOOTER WARRANTY

PARTS
1 Year Limited Warranty On Parts, Controller, Display, Throttle, Brakes etc ...

BATTERY
6 Months Limited Warranty On Battery, 6 Months On Branded Battery
R\E
3 Days Easy Return And Exchange Policy. Terms & Conditions*
PXID F1 ELECTRIC SCOOTER REPAIR
TOP-NOTCH WORK • HIGHEST QUALITY PARTS • FAIR PRICES