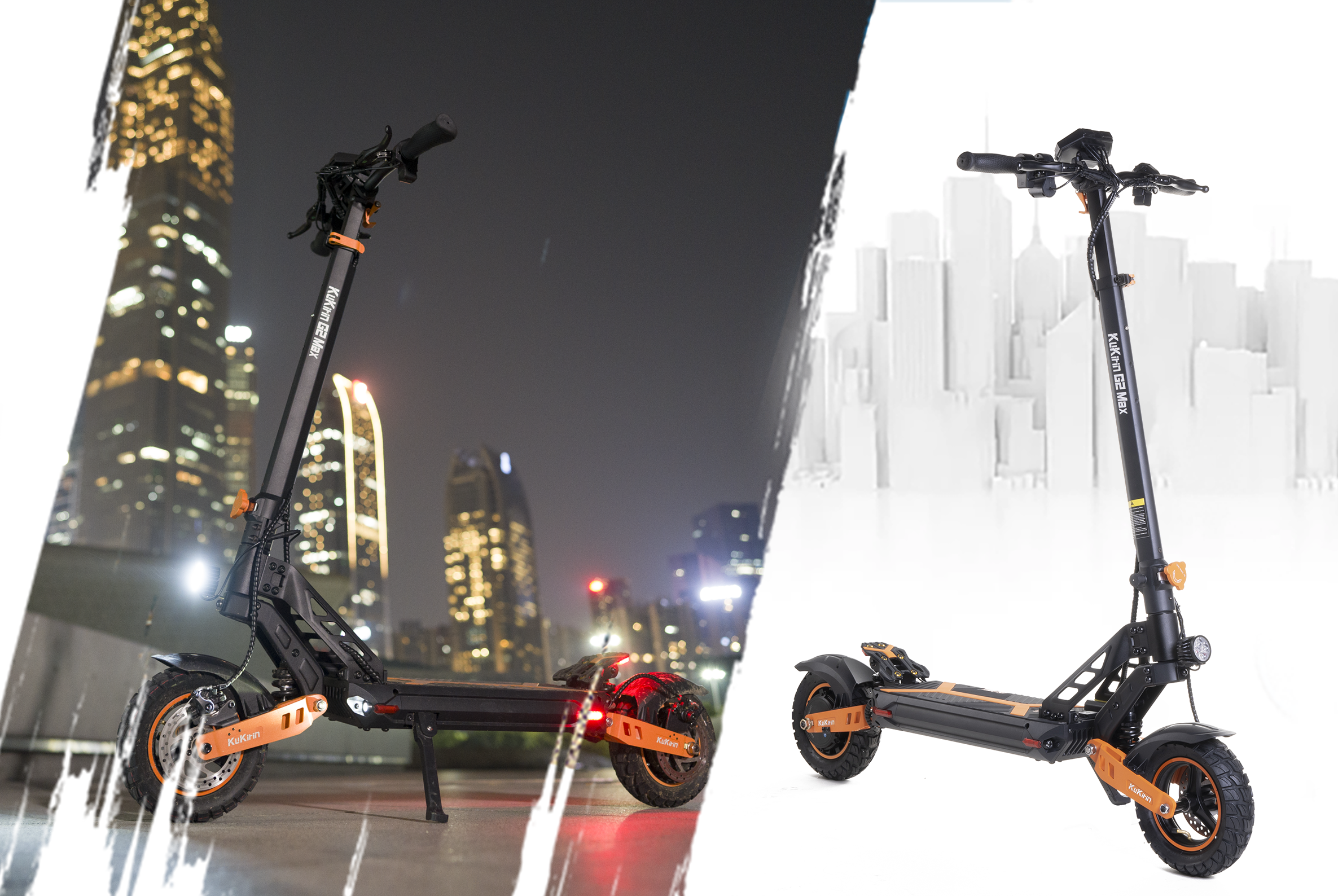 KuKirin G2 Max Electric Scooter
◉ KUKIRIN G2 Max is the perfect solution for your long-distance rides. Equipped with a 48V 20Ah large-capacity lithium battery, it can provide a long range of up to 80km without worrying about running out of juice.
◉ With its 1000W motor, G2 Max has powerful enough torque to conquer any inclines up to 30°, and can easily handle any rough terrain.
◉ The smart dashboard includes all the information you need to adjust your gear, check your mileage, monitor the battery condition, and track your speed in real-time, giving you a more efficient ride.
◉ The adjustable seat is made from leather with a thick, wide cushion, providing you with maximum comfort during your journey.