KUGOO S1 PLUS ELECTRIC SCOOTER
KUGOO S1 PLUS ELECTRIC SCOOTER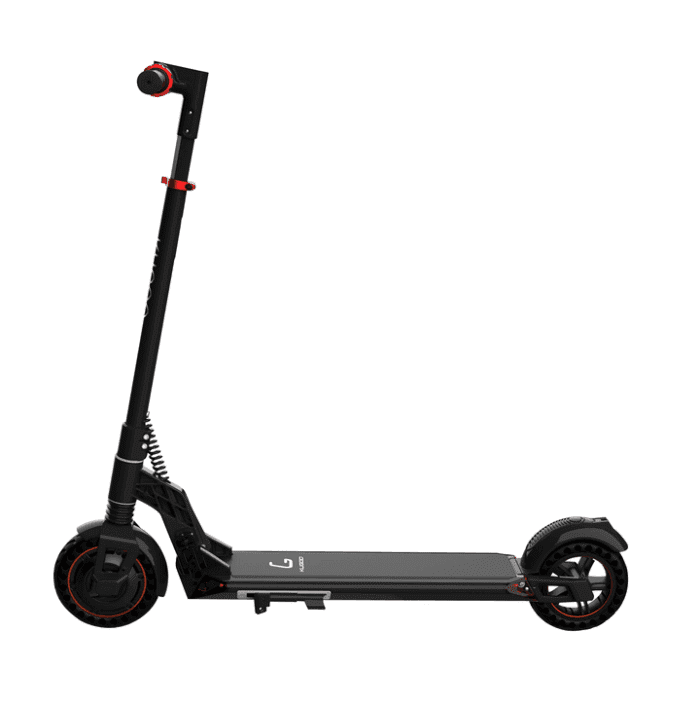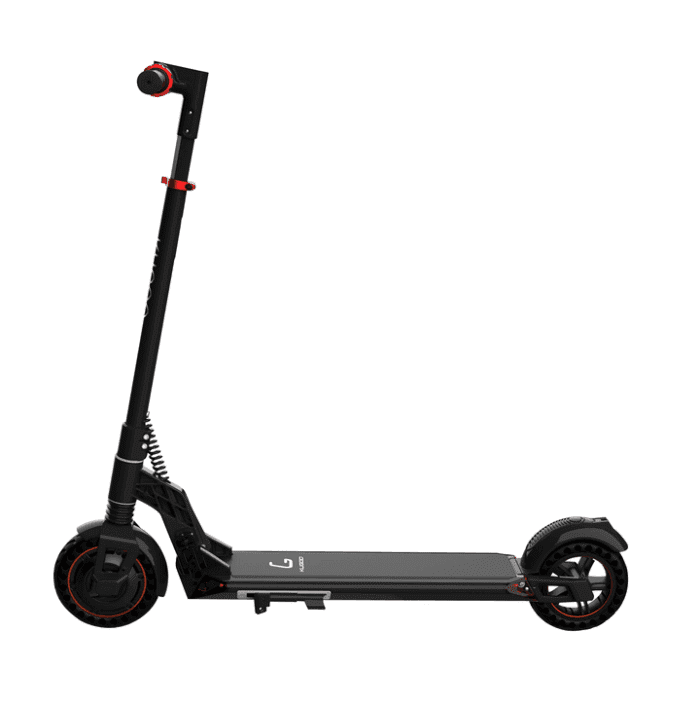 Kugoo S1 Plus is the most beautiful electric scooter among the S1 series. It has an attractive black appearance with orangy-red colour. The screen is bright and displays all the necessary information, and the placement is right on point. We have two levers on both sides of the screen. The right one is for power, and the button is for controlling the screen. While the left one is the brake and the button turns on the light.
Thick aluminium tube is adjustable; it can extend up to 106cm, ideal for people with a height between 170cm to 180cm. But if you are taller, then there are better scooter choices. Then we have the deck, which is 15.5cm wide and 53 cm long, with an anti-slip rubber mat. The mat has white colour, in short, it will never be clean it will always have dirt and stains.
MODEL S1 Plus
MAX SPEED* Limited to 25km/h
MAX RANGE* ≤ 25km
WEIGHT 12.5KG
MAX LOAD 50 KG
BATTERY 36V 7.5Ah lithium battery
CHARGE TIME 4-5 hours
DIMENSIONS L96 x W22.5 x H38.5cm
MOTOR 350W
TYRES 8-inch Solid Honeycomb Explosion-proof Tire
CLIMBING GRADE ≤ 15°
SPEED MODES 15km/h, 25km/h, 30km/h
BATTERY
36V 7.5Ah lithium battery

Test Ride KUGOO S1 PLUS ELECTRIC SCOOTER Before You Buy
BOOK A NO-OBLIGATION TEST DRIVE TODAY. LET'S FIND THE RIGHT ELECTRIC SCOOTER FOR YOU
KUGOO S1 PLUS ELECTRIC SCOOTER WARRANTY

PARTS
1 Year Limited Warranty On Parts, Controller, Display, Throttle, Brakes etc ...

BATTERY
6 Months Limited Warranty On Battery, 6 Months On Branded Battery
R\E
3 Days Easy Return And Exchange Policy. Terms & Conditions*
KUGOO S1 PLUS ELECTRIC SCOOTER REPAIR
TOP-NOTCH WORK • HIGHEST QUALITY PARTS • FAIR PRICES
KUGOO S1 PLUS ELECTRIC SCOOTER