Uscooters Booster V Electric Scooter
Uscooters Booster V Electric Scooter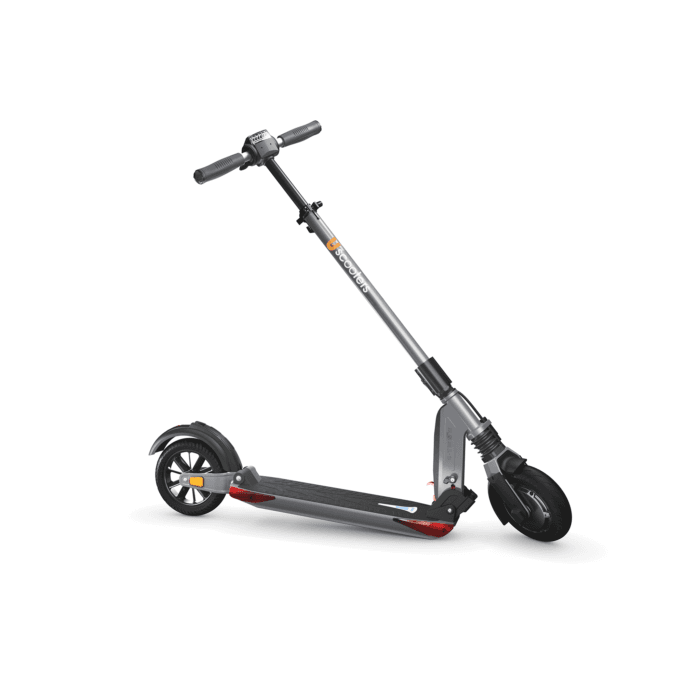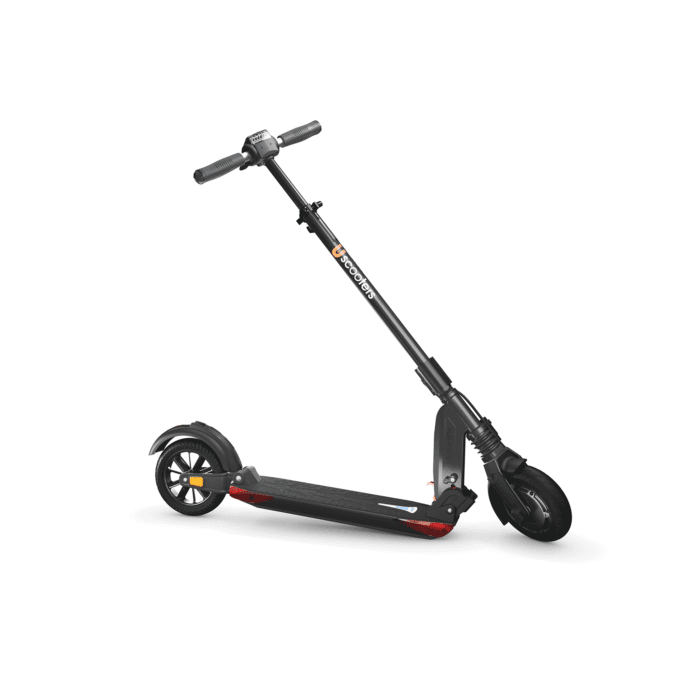 The Uscooters Booster V is one of the highest quality electronic scooters on the market. Equipped with a 36v 10.2ah battery the Booster V has great power, range and hill climbing. Weighing just over 24 lbs. and with a 500 watt motor equipped to produce up to 700W, this emission-free scooter can reach a top speed of about 25 mph and travels up to 24 miles on a single charge*. Its unique regenerative braking system helps charge the scooter's battery when the front magnetic brakes are applied. Patented airless tires and front and rear suspension provide a smooth ride with no maintenance needs. The bright color LCD screen relays all the information a rider needs to track. The Booster V is equipped with both front and rear lights, suspension and brakes.
In addition to a cruise control feature, the scooter's three-point folding system makes it a convenient and practical choice for commuters. Get yours today and help lead the push toward a new era of urban mobility.
*Range based on the weight of rider, speed, temperature, and inclines
BATTERY
POWER
TOP SPEED

RANGE
TIRES
MAX LOAD
Test Ride Uscooters Booster V Electric Scooter Before You Buy
BOOK A NO-OBLIGATION TEST DRIVE TODAY. LET'S FIND THE RIGHT ELECTRIC SCOOTER FOR YOU
Uscooters Booster V Electric Scooter WARRANTY

PARTS
1 Year Limited Warranty On Parts, Controller, Display, Throttle, Brakes etc ...

BATTERY
6 Months Limited Warranty On Battery, 6 Months On Branded Battery
R\E
3 Days Easy Return And Exchange Policy. Terms & Conditions*
Uscooters Booster V Electric Scooter REPAIR
TOP-NOTCH WORK • HIGHEST QUALITY PARTS • FAIR PRICES
Uscooters Booster V Electric Scooter