Segway GT2 Megatron Electric Scooter
Segway GT2 Megatron Electric Scooter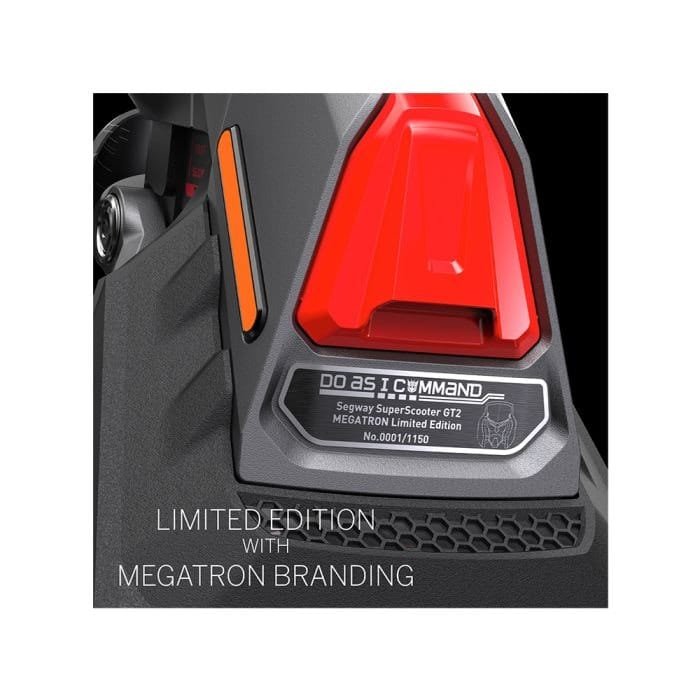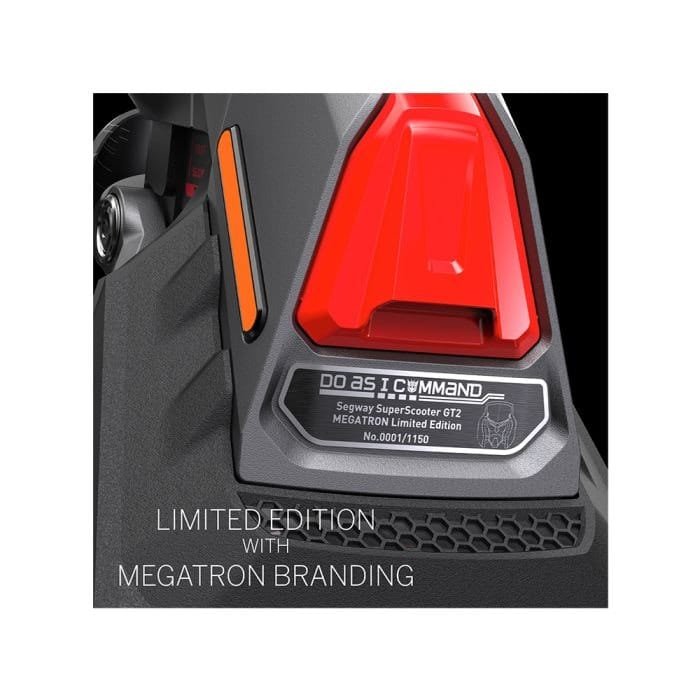 The Transformers x Segway exclusive limited series brings on new adventures that taps into the Cybertron universe and are powered by Segway's electric vehicles. For the thrill-seekers and Transformers fans, Transformers x Segway fuses their shared spirit for fun, drive for inspiration, and dynamic experiences that are more than meets the eye with this fast electric scooter.
Inspired by Supercars, the Megatron Segway GT2 Superscooter hits a top speed of 43.5 mph in 3.9 seconds. Ride at furious speed with excellent stability and off-road capability. Take your ride to the next level and experience performance like no other.
43.5 mph Max Speed
0-30 mph in 3.9 seconds
55.9 Miles Range
Transparent PMOLED Display
Aircraft Grade Aluminum Build
2 Wheel Drive
4 Speed Modes
Double Wishbone Suspension Structure
11 inch Anti-Puncture Tubeless Tires
Front and Rear Damper Adjustable Suspension
Front and Rear Hydraulic Disc Brake

TIRES
11 inch Anti-Puncture Tubeless Tires
MAX LOAD
Aircraft Grade Aluminum Build
Test Ride Segway GT2 Megatron Electric Scooter Before You Buy
BOOK A NO-OBLIGATION TEST DRIVE TODAY. LET'S FIND THE RIGHT ELECTRIC SCOOTER FOR YOU
Segway GT2 Megatron Electric Scooter WARRANTY

PARTS
1 Year Limited Warranty On Parts, Controller, Display, Throttle, Brakes etc ...

BATTERY
6 Months Limited Warranty On Battery, 6 Months On Branded Battery
R\E
3 Days Easy Return And Exchange Policy. Terms & Conditions*
Segway GT2 Megatron Electric Scooter REPAIR
TOP-NOTCH WORK • HIGHEST QUALITY PARTS • FAIR PRICES
Segway GT2 Megatron Electric Scooter