INOKIM OX Electric Scooter
INOKIM OX Electric Scooter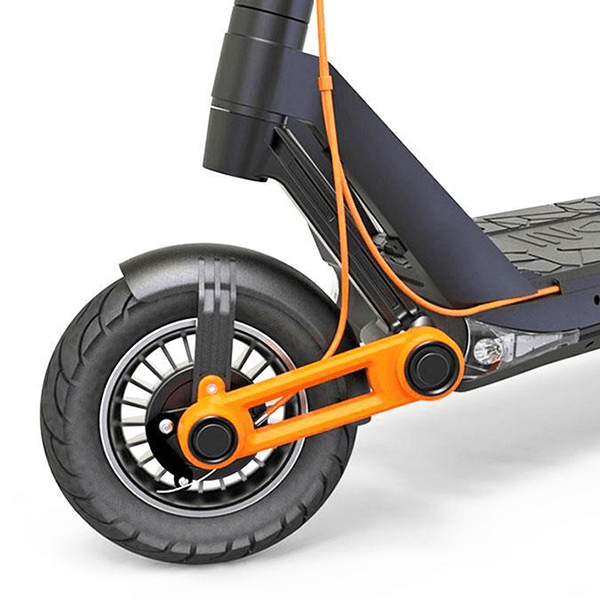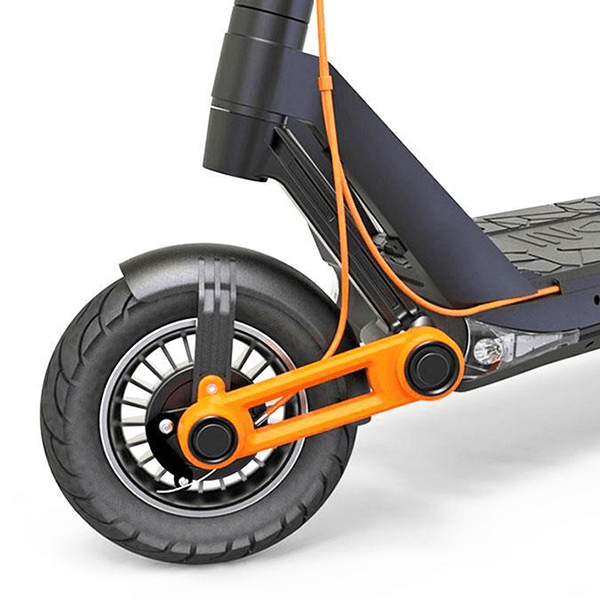 INOKIM OX Electric Scooter is an innovative high-tech scooter with a dual Mono Fork Suspension system for maximum comfort while riding. NOKIM OX Red Dot Design Award electric scooter, powerful 1000W motor, 58V 13Ah battery, water resistant IPX4, dual single-sided adjustable suspension, designed for urban and off-road riding.
Powerful 1000W, Generating Up To 1300W Power, BrushlessHub Motor Propels The Electric-Powered Scooter To A TopSpeed Of 31mph With 3 Speed Modes. The Powerful MotorProvides Extra Torque To Zip You Across The City And EasilyConquer Steep Inclines In The City Or Off-Road.
Top Speed: 31 mph
Weight: 55.1 lb
Battery: Lithium-Ion, 60V, 21A/h
Motor: Rated power: 1000W brush-less gearless  \ Peak power: 1300W brush-less
Charge Time: 7 hrs for a full charge
Top Range: Eco-mode: 68 miles
Full speed mode: 50 miles
Road Lights: Integral led lights
Brakes: Front drum brake \ Rear disc brake
Tires:10-inch pneumatic tires
Max Load: 350 lb
Material: Aviation Aluminum-Alloy
LCD Display: With function & illumination
Open size: 48 x 23.2 x 51.2 inch
Foldable size: 48 x 23.2 x 21.3 inch
BATTERY
Lithium-Ion, 60V, 21A/h
POWER
1300W brush-less gearless motor

TIRES
10-inch pneumatic tires
BOOK A NO-OBLIGATION TEST DRIVE TODAY. LET'S FIND THE RIGHT ELECTRIC SCOOTER FOR YOU
INOKIM OX Electric Scooter WARRANTY

PARTS
1 Year Limited Warranty On Parts, Controller, Display, Throttle, Brakes etc ...

BATTERY
6 Months Limited Warranty On Battery, 6 Months On Branded Battery
R\E
3 Days Easy Return And Exchange Policy. Terms & Conditions*
INOKIM OX Electric Scooter REPAIR
TOP-NOTCH WORK • HIGHEST QUALITY PARTS • FAIR PRICES
INOKIM OX Electric Scooter