Dualtron Thunder 3 Electric Scooter
Dualtron Thunder 3 Electric Scooter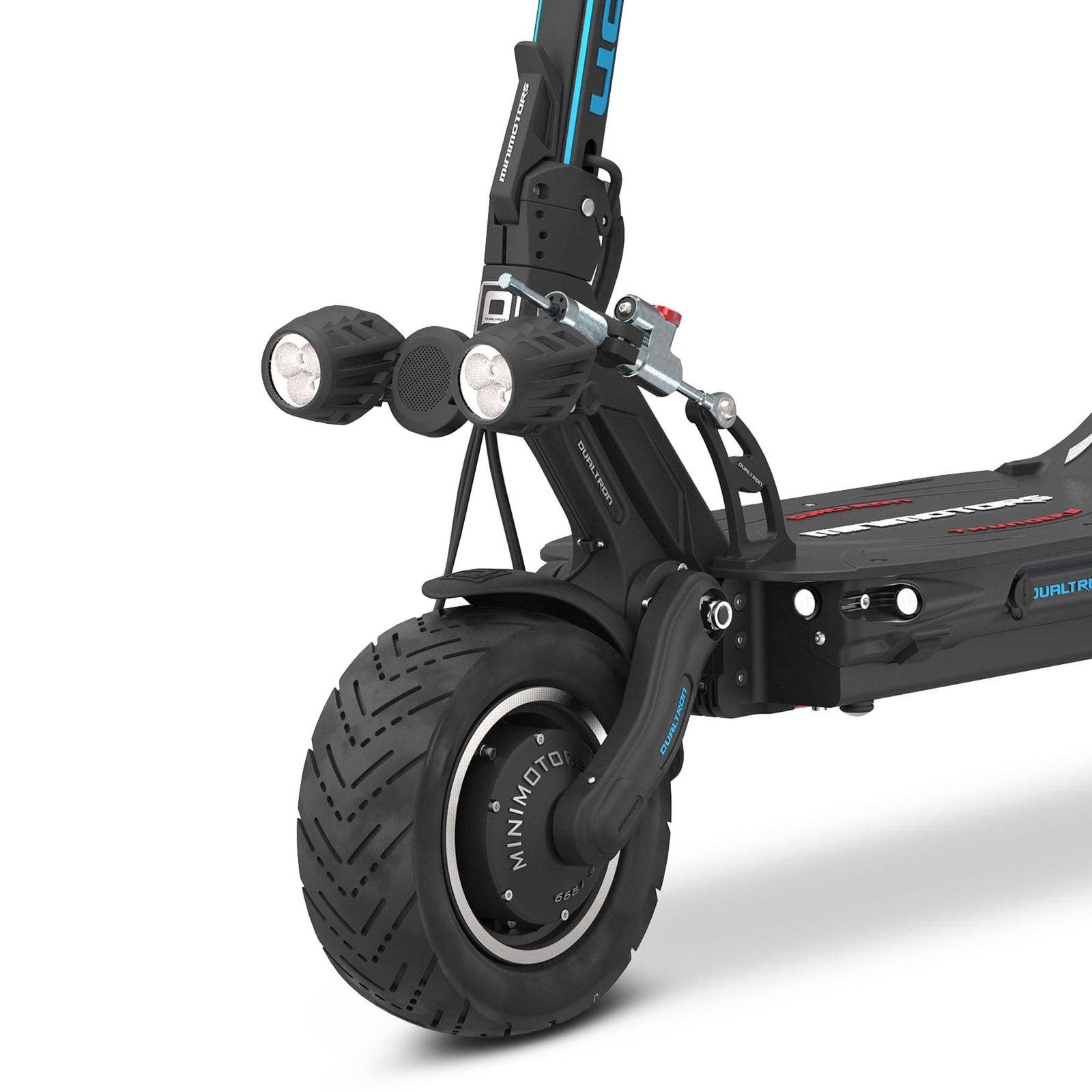 The best scooter on the planet just got even better! Announcing the new MiniMotors Dualtron Thunder 3 Electric Scooter. This new version of the Thunder boasts a formal waterproof rating of IPX5, the new MiniMotors folding clamp, comes stock with damper, Ey4 display system with app compatibility, and 60 watts of headlight power to ensure the path ahead is always lit.
The motors have been completely redesigned for higher efficiency and more power. The brakes have been upgraded to the new Nutt 4 Piston braking system which features rigid calipers with an integrated cooling system. This baby is fast with dual controllers running 50amps each and an overtake function pushing output to 65amps per controller. Set the trend with the new Thunder 3!
Motor(s) 11000 W Dual Motor
Max Speed 25 km/h * | 100 km/h **
Range Up to 170 km
Battery LG M50T 72V 40Ah
Charging time 26h
Fast charge 8h
Weight 47.3 Kg
Max Load 120 Kg
Suspensions Front and Rear, 5 Kinds Of Cartridges
Braking NUTT Hydraulic Disk Brakes (160mm) + Magnetic
Wheels 11″ Tubless – Ultra Wide
Regulatory Headlights | LED Tail Light | Brake Lights | Warnings | Turning Lights
Dimensions Unfolded 1208 x 609 x 1267 mm (length x width x height)
Dimensions Folded 1208 x 317 x 577 mm (length x width x height)

TIRES
11″ Tubless – Ultra Wide
MAX LOAD
120 KG, 120 kg (265 lbs)
BOOK A NO-OBLIGATION TEST DRIVE TODAY. LET'S FIND THE RIGHT ELECTRIC SCOOTER FOR YOU
Dualtron Thunder 3 Electric Scooter WARRANTY

PARTS
1 Year Limited Warranty On Parts, Controller, Display, Throttle, Brakes etc ...

BATTERY
6 Months Limited Warranty On Battery, 6 Months On Branded Battery
R\E
3 Days Easy Return And Exchange Policy. Terms & Conditions*
Dualtron Thunder 3 Electric Scooter REPAIR
TOP-NOTCH WORK • HIGHEST QUALITY PARTS • FAIR PRICES
Dualtron Thunder 3 Electric Scooter