HILEY TIGER T8 PRO DUAL MOTOR ELECTRIC SCOOTER
HILEY TIGER T8 PRO DUAL MOTOR ELECTRIC SCOOTER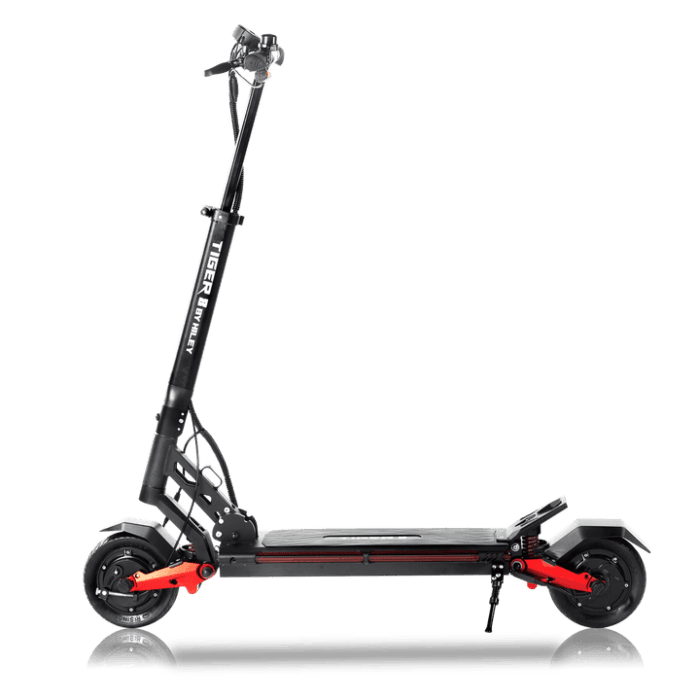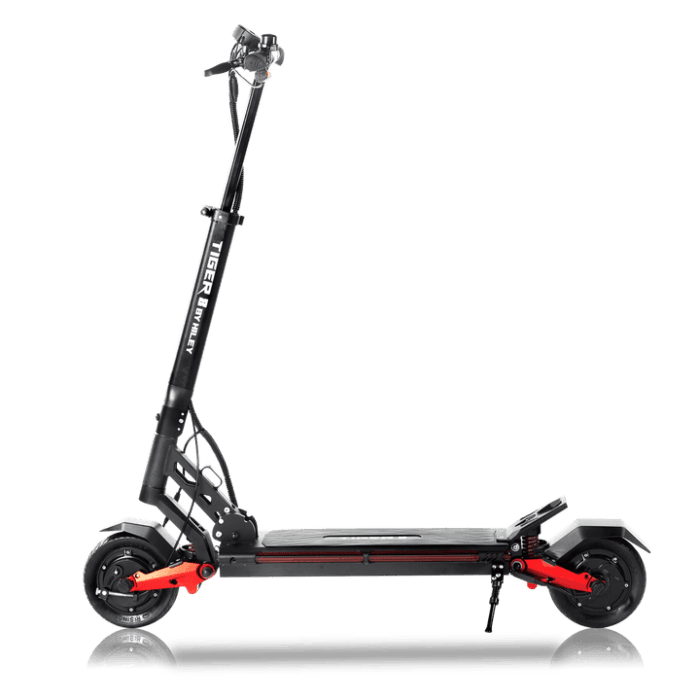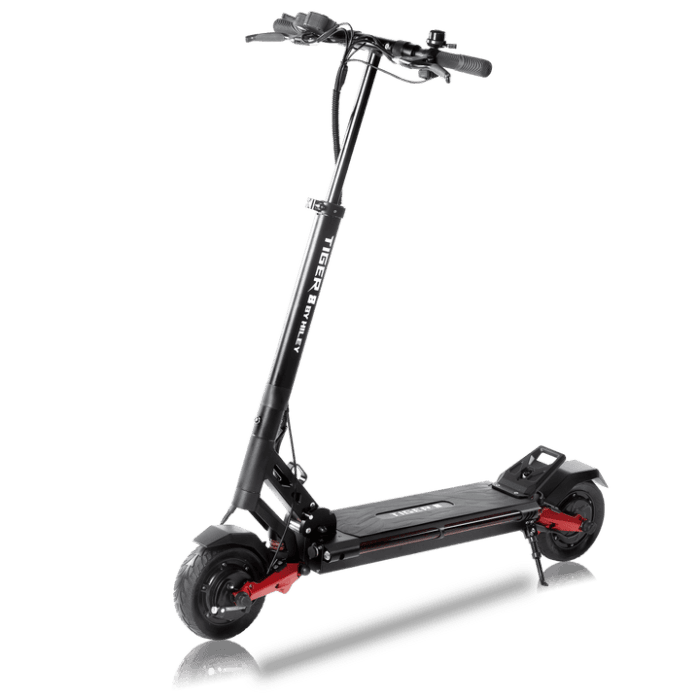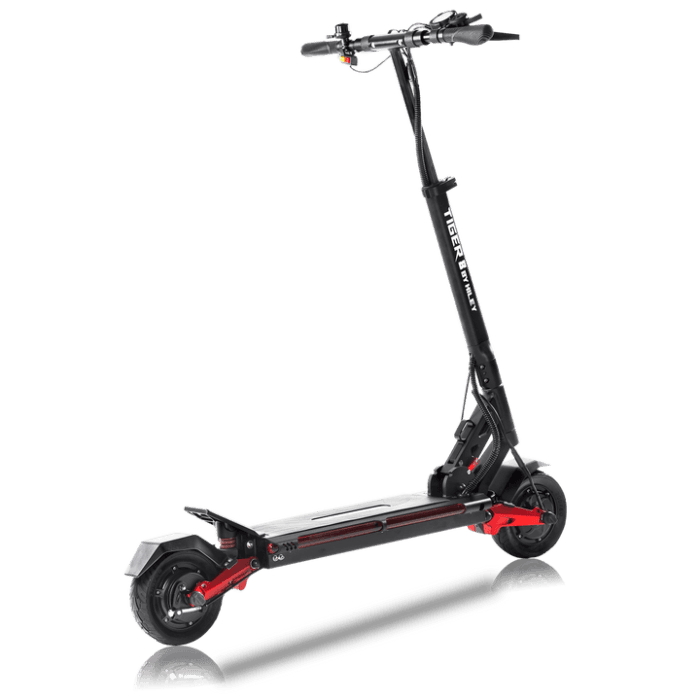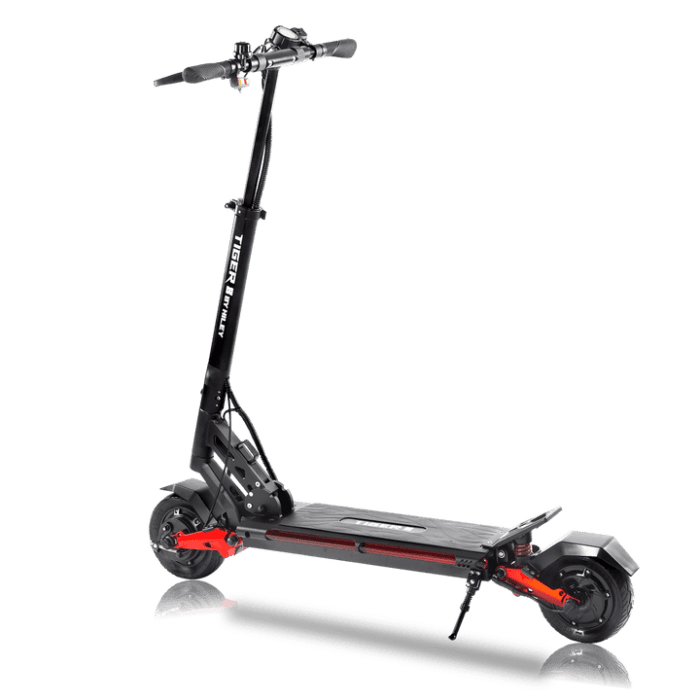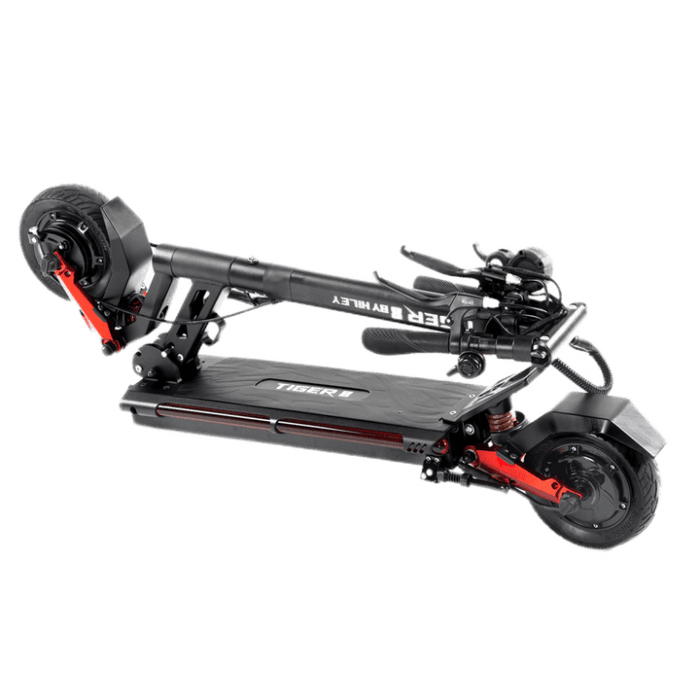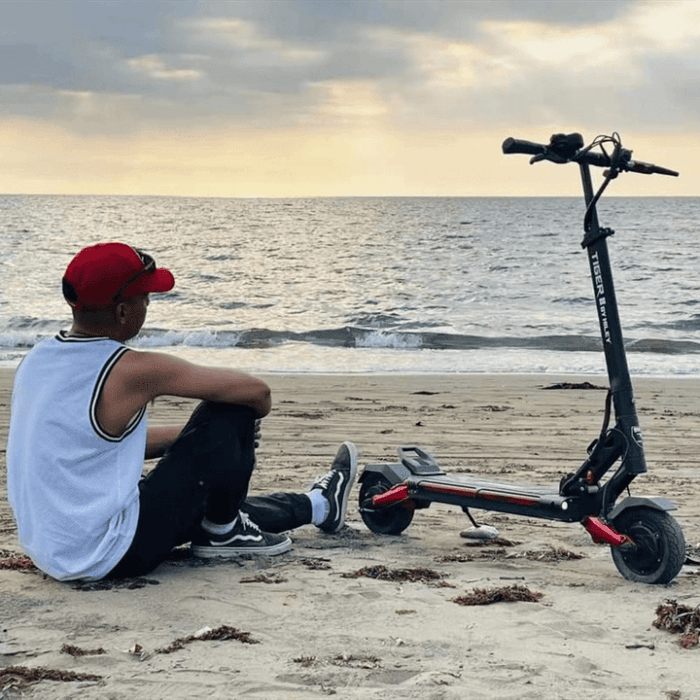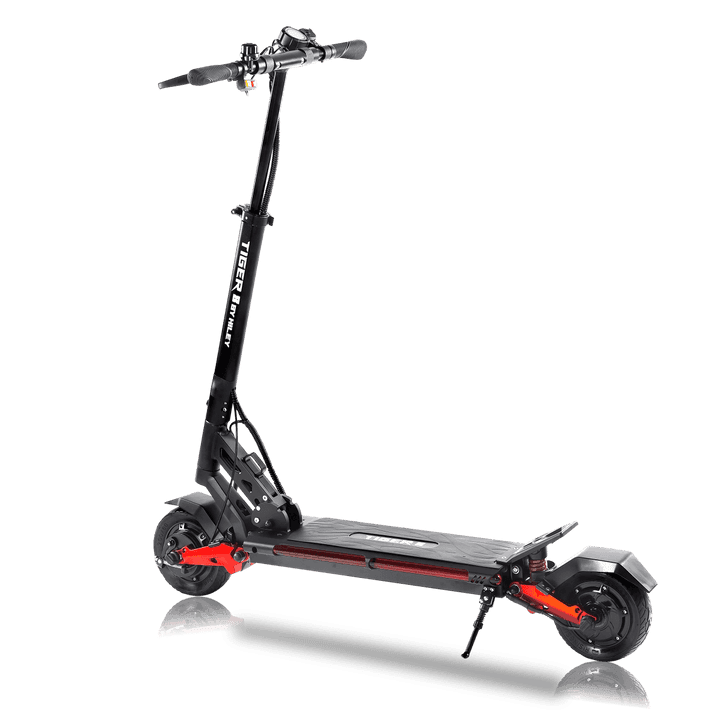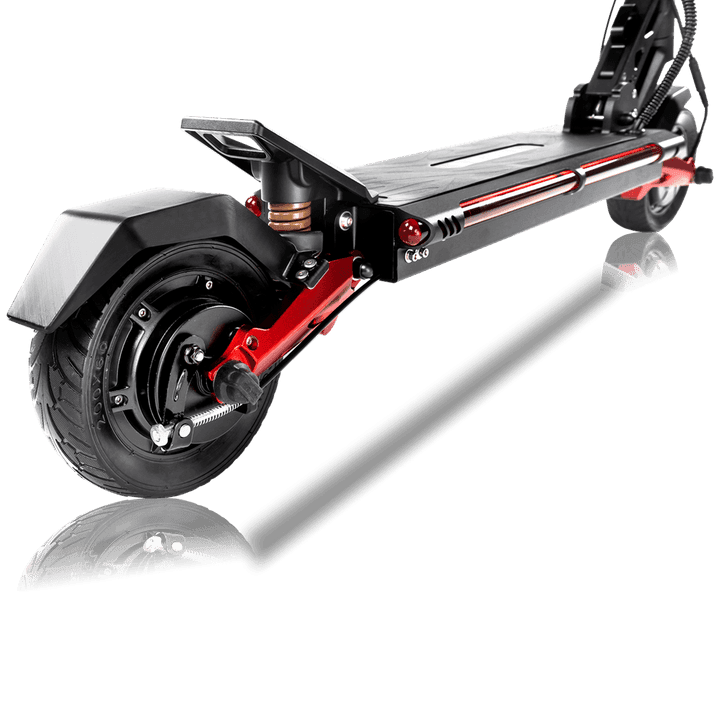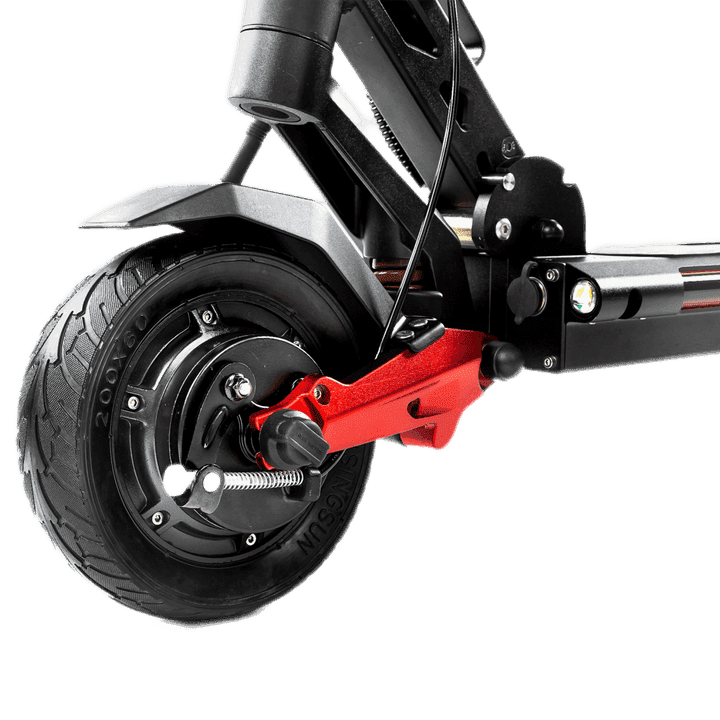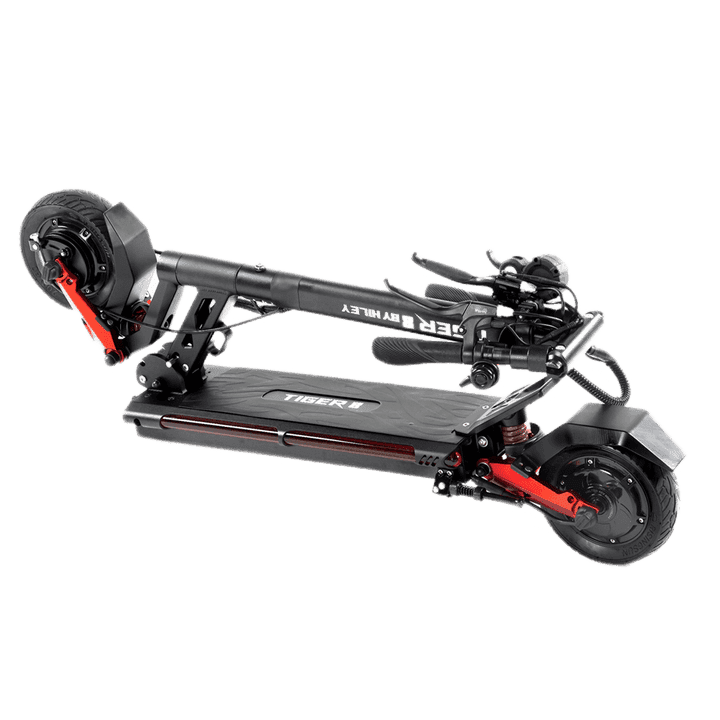 The Hiley T8 PRO is powered by dual 600W motor mounted on the rear wheels. This small unit has enough capacity to provide the power needed to travel at 32mph. The Dual 600W hub motor on the wheels can provide the peak power output of 2000W, which is powered by 2x20A speed controllers, maintaining the optimal performance of the e-scooter at all times.
Hiley T8 PRO is equipped with the 48V/15.6Ah lithium-ion battery, it's able to reach more than 30 miles long-distance riding. Dual Drum Brake plus EBS system ensure you a safe and smooth sudden brake.
Motor Dual Hub Motor, 600W x 2
Tire 8 inches Solid Tire
Display Smart LCD Display
Max Range 31 Miles
Self Weight 53 lbs
Battery 48V/15.6Ah Lithium-ion battery
Charging Time 8 Hours
Climbing Angle 20 degrees
Frame Material Ultra Strong Aluminum Alloy 6061
Speed 31+ MPH
Suspension Dual Spring Suspension
Brake Dual Drum Brake + EBS
Payload Capacity Max. 280 lbs
Light Deck ligh & Acrylic Light Brake light
Deck Pad Material Silicone
BATTERY
48V/15.6Ah Lithium-ion battery
POWER

Test Ride HILEY TIGER T8 PRO DUAL MOTOR ELECTRIC SCOOTER Before You Buy
BOOK A NO-OBLIGATION TEST DRIVE TODAY. LET'S FIND THE RIGHT ELECTRIC SCOOTER FOR YOU
HILEY TIGER T8 PRO DUAL MOTOR ELECTRIC SCOOTER WARRANTY

PARTS
1 Year Limited Warranty On Parts, Controller, Display, Throttle, Brakes etc ...

BATTERY
6 Months Limited Warranty On Battery, 6 Months On Branded Battery
R\E
3 Days Easy Return And Exchange Policy. Terms & Conditions*
HILEY TIGER T8 PRO DUAL MOTOR ELECTRIC SCOOTER REPAIR
TOP-NOTCH WORK • HIGHEST QUALITY PARTS • FAIR PRICES
HILEY TIGER T8 PRO DUAL MOTOR ELECTRIC SCOOTER