NANROBOT D4+3.0 Electric Scooter
NANROBOT D4+3.0 Electric Scooter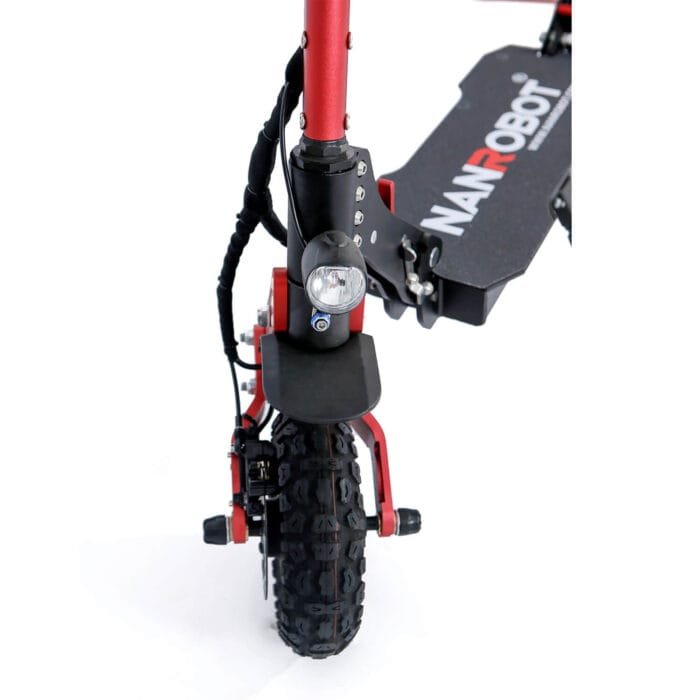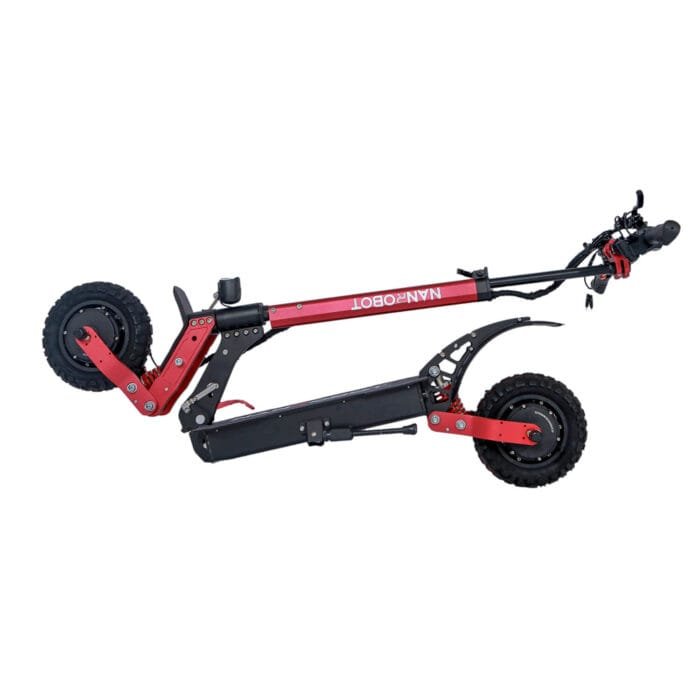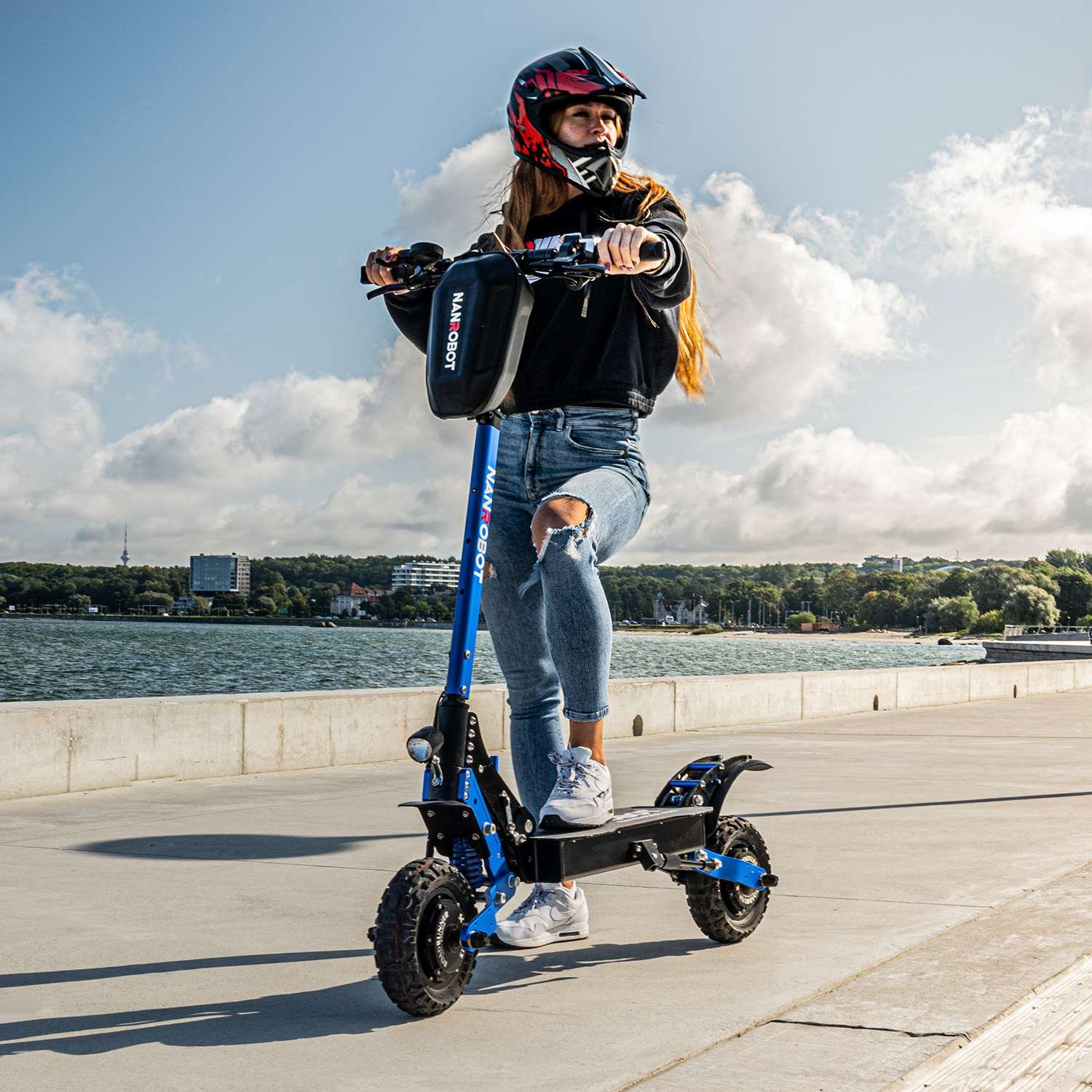 The NANROBOT D4+ 3.0 dual motor electric scooter is a top-of-the-line electric scooter that comes equipped with the latest technology and features to provide the highest level of performance for scooters within its value range.
Model: D4 +3.0
Folded Dimension: 47″ x 12″ x 21″
Range: ~64 km (40 miles)
Dual Drive: 1000W x 2
Max Speed: ~64 km/h (40 miles)
Lithium Battery: 52V 23.4Ah Lithium-Ion
Tire: 10″ Off Road
Net weight: 32 kg (70 lbs)
Load capacity: 150 kg (330 lbs)
Suspension: C-Type Spring Suspension – Front and Rear
Climb Angle: Around 35 Degrees
Display: Digital LCD with USB Port
Brake: Dual Hydraulic Brake
Charger: 2 ports (comes with 1 charger)
Charging time: 9-10 hours with 1 charger (4-5 h with 2 chargers)
BATTERY
52V 23.4Ah Lithium-Ion

Test Ride NANROBOT D4+3.0 Electric Scooter Before You Buy
BOOK A NO-OBLIGATION TEST DRIVE TODAY. LET'S FIND THE RIGHT ELECTRIC SCOOTER FOR YOU
NANROBOT D4+3.0 Electric Scooter WARRANTY

PARTS
1 Year Limited Warranty On Parts, Controller, Display, Throttle, Brakes etc ...

BATTERY
6 Months Limited Warranty On Battery, 6 Months On Branded Battery
R\E
3 Days Easy Return And Exchange Policy. Terms & Conditions*
NANROBOT D4+3.0 Electric Scooter REPAIR
TOP-NOTCH WORK • HIGHEST QUALITY PARTS • FAIR PRICES
NANROBOT D4+3.0 Electric Scooter