ARVALA M11 60V26Ah Electric Scooter
ARVALA M11 60V26Ah Electric Scooter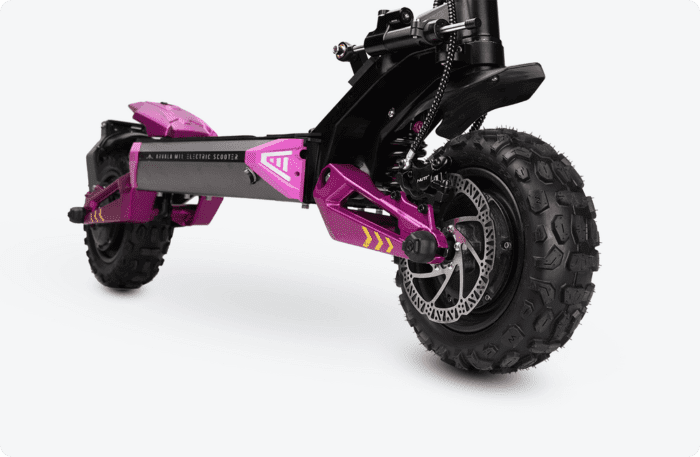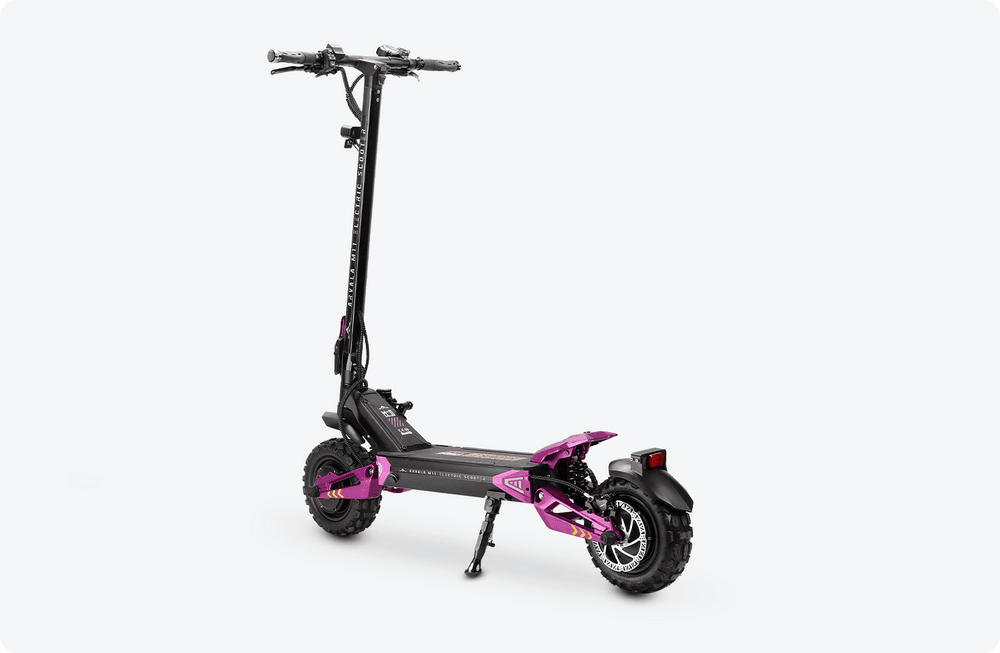 ARVALA M11: Experience the Thrill of High-Speed Adventures
There's only one way to experience the ultimate e-scooter experience: with the ARVALA M11, the high-speed ride of your dreams. With its lightning-fast acceleration, sophisticated handle design, and customizable features, the M11 is the perfect transport for electric scooter racing or anyone who craves adventure, speed—and style.
Power Arvala M11 60v26ah
Tire Sizec11 Inch Tubeless Explosion-proof Tires
Motor Rated Power1600wx2
Top Speed 53mph/85kph
Battery Type 60v26ah | 1560wh
Travel Distance 80km
Charger Rated Power 67.2v 2a
Charging Time 13h (1 Charger), 6.5h (2 Chargers)
Material Aluminum Alloy/steel
Light Function Headlight+turn Light+stem Light+body Light+brake Light
Brake Nutt Brand Hydraulic Brake+e-abs Brake
Display Smart App Control Led Display
App Yes
Suspensions Adjustable Hydraulic Dampers+steering Damper
Controller Box 37ax2
Max Load 330 Lbs
What's In The Boxscooter, Charger, Manual, Tool Kit

TIRES
11 Inch Tubeless Explosion-proof Tires
Test Ride ARVALA M11 60V26Ah Electric Scooter Before You Buy
BOOK A NO-OBLIGATION TEST DRIVE TODAY. LET'S FIND THE RIGHT ELECTRIC SCOOTER FOR YOU
ARVALA M11 60V26Ah Electric Scooter WARRANTY

PARTS
1 Year Limited Warranty On Parts, Controller, Display, Throttle, Brakes etc ...

BATTERY
6 Months Limited Warranty On Battery, 6 Months On Branded Battery
R\E
3 Days Easy Return And Exchange Policy. Terms & Conditions*
ARVALA M11 60V26Ah Electric Scooter REPAIR
TOP-NOTCH WORK • HIGHEST QUALITY PARTS • FAIR PRICES
ARVALA M11 60V26Ah Electric Scooter