PXID SQ1 DUAL MOTOR Electric Scooter
PXID SQ1 DUAL MOTOR Electric Scooter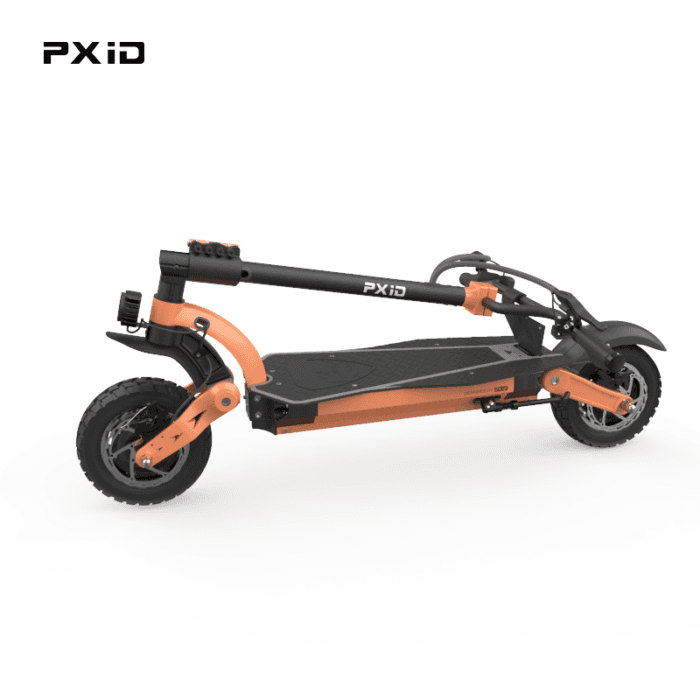 The leader of the PXID series, the SQ1 is an absolute beast of a scooter. With Insane 2000w dual motors. bmx style handlebars, massive foothold and plenty of grunt, for Off Road use there is not much that compares.
Voltage: 52V
Certification: CE
Charging Time: 5-6H
Foldable: Yes
Range Per Charge: 60-80km
Category: Two-wheel Scooter
Applicable People: Unisex
Smart Type: Electronic
Brake system: Front & rear disc brake; EABS
Material: Aluminum Alloy
Product size: 130*67*128CM
N.W./G.W.: 30KG/34KG
POWER
DUAL MOTOR 1001-2000W, 2000W

Test Ride PXID SQ1 DUAL MOTOR Electric Scooter Before You Buy
BOOK A NO-OBLIGATION TEST DRIVE TODAY. LET'S FIND THE RIGHT ELECTRIC SCOOTER FOR YOU
PXID SQ1 DUAL MOTOR Electric Scooter WARRANTY

PARTS
1 Year Limited Warranty On Parts, Controller, Display, Throttle, Brakes etc ...

BATTERY
6 Months Limited Warranty On Battery, 6 Months On Branded Battery
R\E
3 Days Easy Return And Exchange Policy. Terms & Conditions*
PXID SQ1 DUAL MOTOR Electric Scooter REPAIR
TOP-NOTCH WORK • HIGHEST QUALITY PARTS • FAIR PRICES
PXID SQ1 DUAL MOTOR Electric Scooter