Kugoo Kirin Q30 Electric Scooter
Kugoo Kirin Q30 Electric Scooter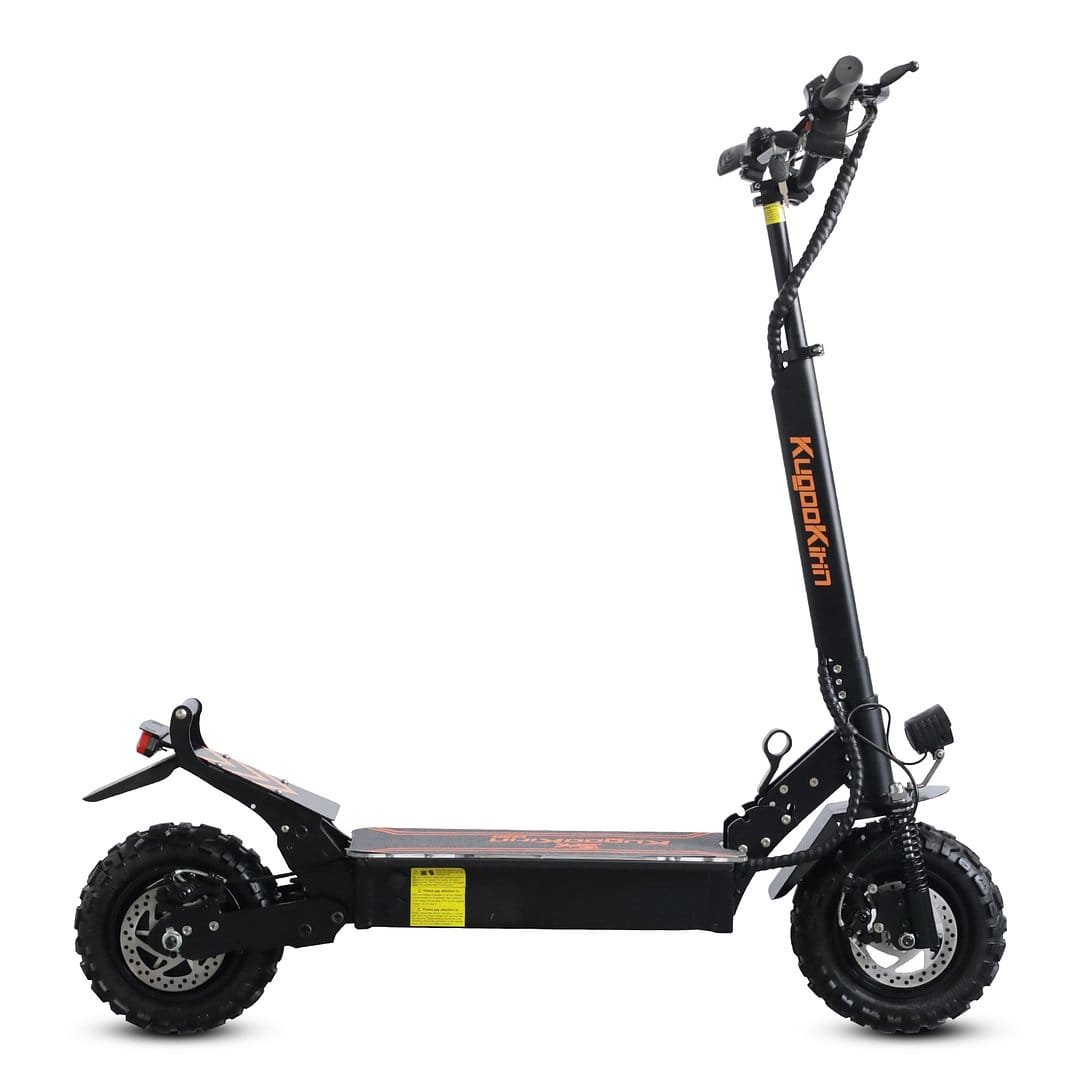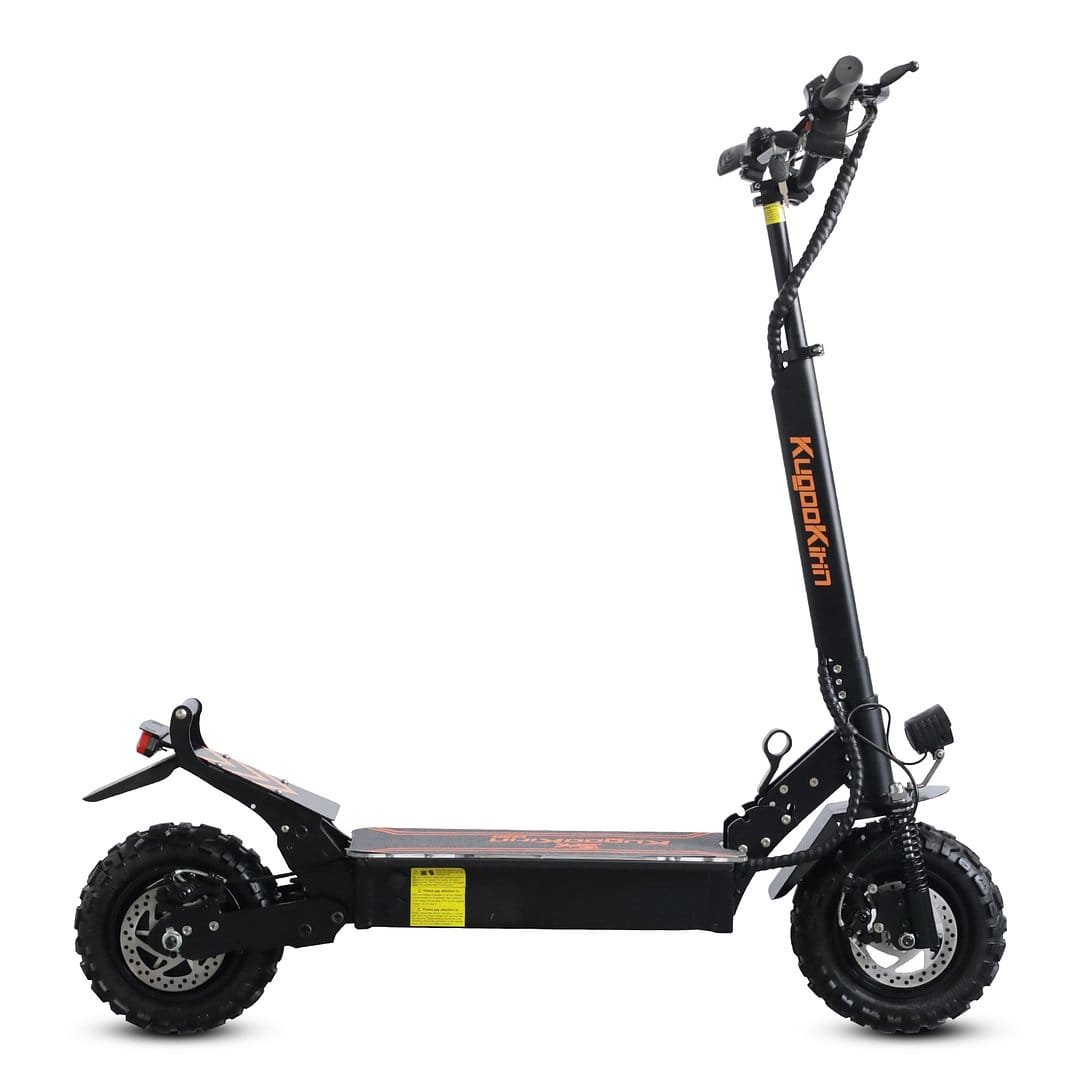 Kugoo Kirin Q30 has disc brake brake design in front and rear, the disc brake is more reliable and safe and durable. The front and rear shock absorbers are in the form of hydraulics and springs, improving riding comfort and reducing painful bumps. 11-inch off-road tires, with excellent flexibility and wear resistance, can be exercised more smoothly through all terrain.
With height adjustable stem, this model is suitable for adults and children to use together, electric scooter speed can be adjusted 1/2/3 gear.
Range 20-28 miles
Battery 48V 16Ah
Motor Rated Power 1200W
Hill Climbing 35°
Brake System Dual Disc Brake
Tires 11'' tubeless pneumatic wheels
Size Unfold 130*63.5*118 cm
Fold 123*63.5*37 cm
Pedal Width 52*21 cm
Chassis Height 14 cm
Weight 31 kg/ 68 lbs
Max load 120 kg/265 lbs
Charging Time 8-9 h
IP Rating IP54

TIRES
11'' tubeless pneumatic wheels
Test Ride Kugoo Kirin Q30 Electric Scooter Before You Buy
BOOK A NO-OBLIGATION TEST DRIVE TODAY. LET'S FIND THE RIGHT ELECTRIC SCOOTER FOR YOU
Kugoo Kirin Q30 Electric Scooter WARRANTY

PARTS
1 Year Limited Warranty On Parts, Controller, Display, Throttle, Brakes etc ...

BATTERY
6 Months Limited Warranty On Battery, 6 Months On Branded Battery
R\E
3 Days Easy Return And Exchange Policy. Terms & Conditions*
Kugoo Kirin Q30 Electric Scooter REPAIR
TOP-NOTCH WORK • HIGHEST QUALITY PARTS • FAIR PRICES
Kugoo Kirin Q30 Electric Scooter